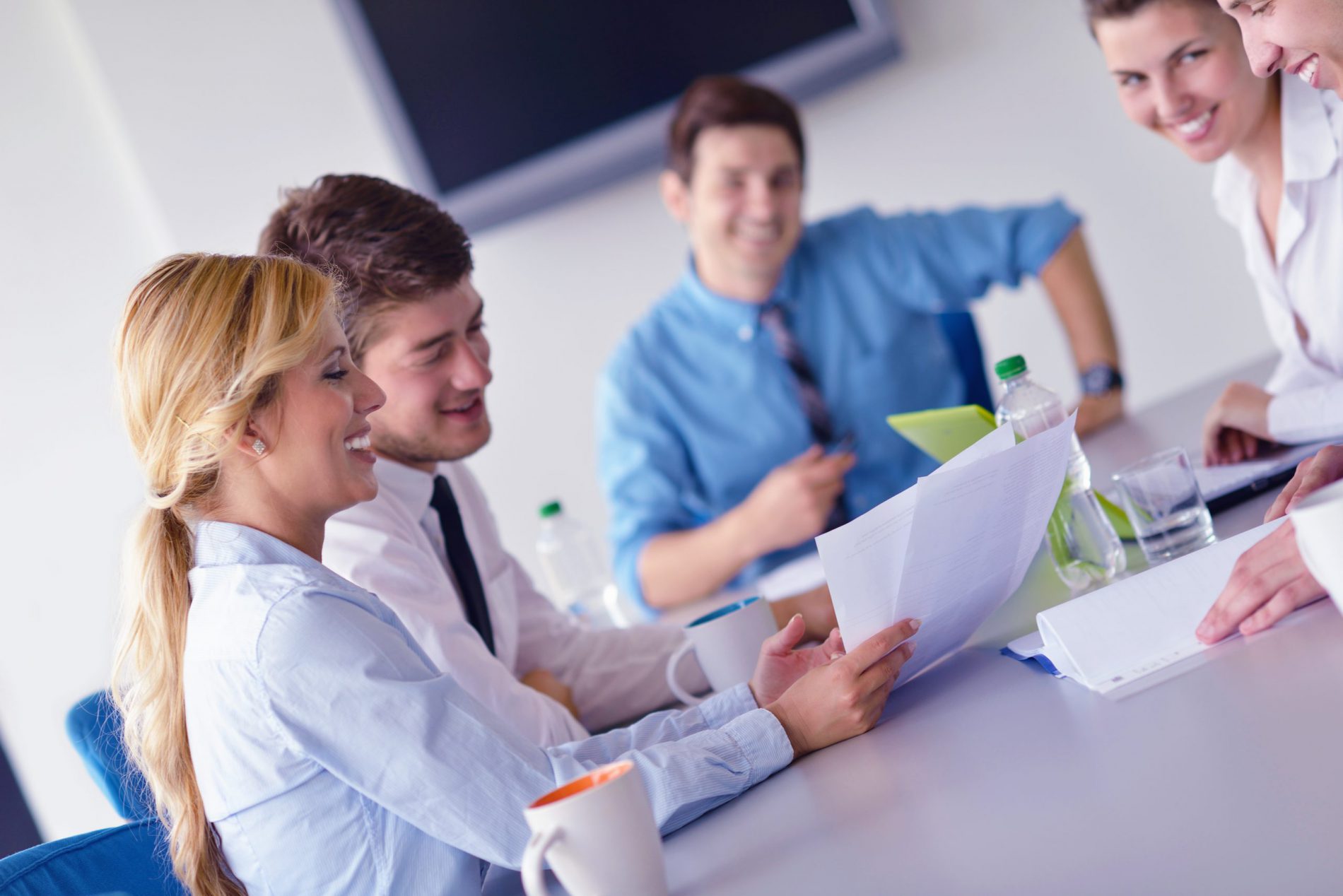 In today's marketplace, consumers are frequently overwhelmed by the dilemma of too many choices. Producers of the available goods are cognizant of the increasing level of competition with respect to retail shelf space. As a result, the marketers behind these brands are aware of the increased level of competition in attracting eyeballs, enticing a purchase decision, as well as creating and retaining loyal consumers.
Bottom line? Consumers want value. The executives and shareholders behind these brands do, too. The good news is that CPG businesses can generate value for themselves and for their customers – in parallel – via co-creation.
Given the level of intense competition for brands to offer innovative, right-priced products that consumers will buy, review and share with friends, co-creation needs to be fully leveraged. From product inception to commercial launch to market access throughout the life cycle of the product, brands benefit by utilizing their customer base early and often.
Here are four examples of the value of co-creation for CPG businesses.
Example 1: Co-creation inspires new product ideas
First, new product concepts must be inspired by a recognized need or an insight that sparks an opportunity for innovation. By going to your customer base early, you can gauge how well an idea you may have for a product may be received by your target audience. Through an online community of engaged individuals that show interest in your brand and/or products, digital engagement provides brands with valuable customer input. In turn, this input can help foster inspiration for what your next product should be. Co-creation is a great way for CPG businesses to ensure they are going in the right direction for what their customers want.
Perhaps the most widely recognized as the de facto leader in co-creation by CPG businesses is Proctor & Gamble®. As the first to launch a consumer insights portal, the first to embrace ethnography and the first to fully adopt market research as a business process, it's no doubt that P&G is the reigning King of Co-creation. With more than 23 billion dollar brands, this leader is worthy of further study and emulation.
Specifically, the example of Febreze™ comes to mind. It's an atypical example in that the technology was developed first, then P&G discovered an application for it. Most often, this is a flawed approach. Steve Jobs was one of the strongest advocates of a "find the need first, then work backward to develop the technology required to meet the need". Market research confirmed that houses with smokers or pets could benefit the most from the furniture freshener, however, what they hadn't realized is that pet owners don't view their pets as problems – nor do they notice the pet odor. Febreze flopped. Desperate to make the product successful, P&G dug deeper: they applied design thinking (a form of co-creation) and realized that people liked to spray the scent after they cleaned, celebrating the completion of the task. The segment of the population with tidy houses was greater than the segment with multiple pets. They repositioned the marketing and Febreze skyrocketed to a billion dollars in sales.
Example 2: Co-creation reduces the risk and cost of product development
Accenture published a report citing that 79% of new CPG products miss their launch date. That's astonishing! The reason cited is the constant looping-in of procurement, multiple (versus a consolidated few) vendors and suppliers, finance, engineering and sales with multiple reiterations and reinterpretations of the new product along the way.
The costs of internal R&D team embracing innovation are staggering and are significantly less for ideas sourced from the outside. As such, for years now, companies have solicited external input to drive innovation. Some CPG business, such as Coca-Cola®, Mastercard®, GE®, Johnson & Johnson™, have actually built incubators to house startups and hence, fuel innovation from the outside-in.
DeWalt offers a particularly good case study showcasing how co-creation reduces the risk and cost of product development. The DeWalt Insights Forum is designed to foster deep engagement and strong relationships with its 12,000+ members. In 2016, DeWalt saved over $1M in research costs alone and nearly $6M since the inception of the program. The power tools company embraces digital marketing as a means of controlling costs and for staying engaged to its customers all the way through the product life cycle. Their co-creation community has enabled DeWalt to develop and launch better products faster than its competitors.
Example 3: Co-creation drives product improvement
The value of co-creation doesn't stop at the basic idea for a product. To continue to derive value from co-creation, it must be applied throughout the product life cycle to drive refinements and improvements even after it's been launched. The improvements might be subtle, like alterations in packaging, or they might be more robust and result in dramatic changes to flavoring in a product.
One would assume that compensation is required to enlist co-creation, which then cuts into the value perceived given the added cost. Not so! Many companies bolster a "pride not prize" mentality behind their innovation crowdsourcing efforts. Some studies have shown that nearly a third of customers sign up for co-creation programs simply to satisfy their curiosity and desire to learn.
Some brands that do offer compensation, offer substantially less than the value extracted from the cocreation effort. For example, Heineken™ wanted to see its customers recycle more in order to help achieve its own sustainability goals. The beer maker turned to its consumers and, within a short period of time, someone suggested gamifying recycling. Sure enough, it worked, and the customer was awarded $10,000.
Example 4: Co-creation grows your customer base
Not only will co-creation be valuable in helping your business thrive, but it will also shape and grow your customer base. Listening to your customer goes a long way. Customers are grateful to be asked for their opinions and get excited about making contributions that count. There is tremendous value in cocreation which of course, further fosters customer loyalty.
Nespresso™, the upscale coffee maker, took a different tack with co-creation. Their customers (a meager 7% — but Nespresso wanted to hold on to every customer they had) told them that they were concerned about waste. Nespresso conducted a benchmark study on their product development waste versus their competitors, adjusted their processes, and launched a campaign lauding their efforts in sustainability. Anchored in authenticity, the tactic worked – splendidly, in fact as they raised the awareness of environmental conservation for all their customers, many of whom became even more loyal to the brand because of Nespresso's concerns and efforts.
Activia™ launched the "It Starts Inside" rebranding campaign to connect with their female customers on a deeper level. They enlisted the help of a market research company who conducted a survey which revealed that 80% of women felt that they were their own worst critics. Co-creation revealed that women wanted to do better and be better. By encouraging women to silence their negative inner voice, they could reach their full potential and hence, the new products and campaign were wildly successful.
Co-Creation for CPG Businesses
The examples presented here clearly demonstrate the value of co-creation for CPG businesses. However, one of the critical aspects of co-creation that is fundamental to deriving value from it is listening to what your customers say. Co-creation adds value to the product development process, it's simply a matter of acting on what your customers said.