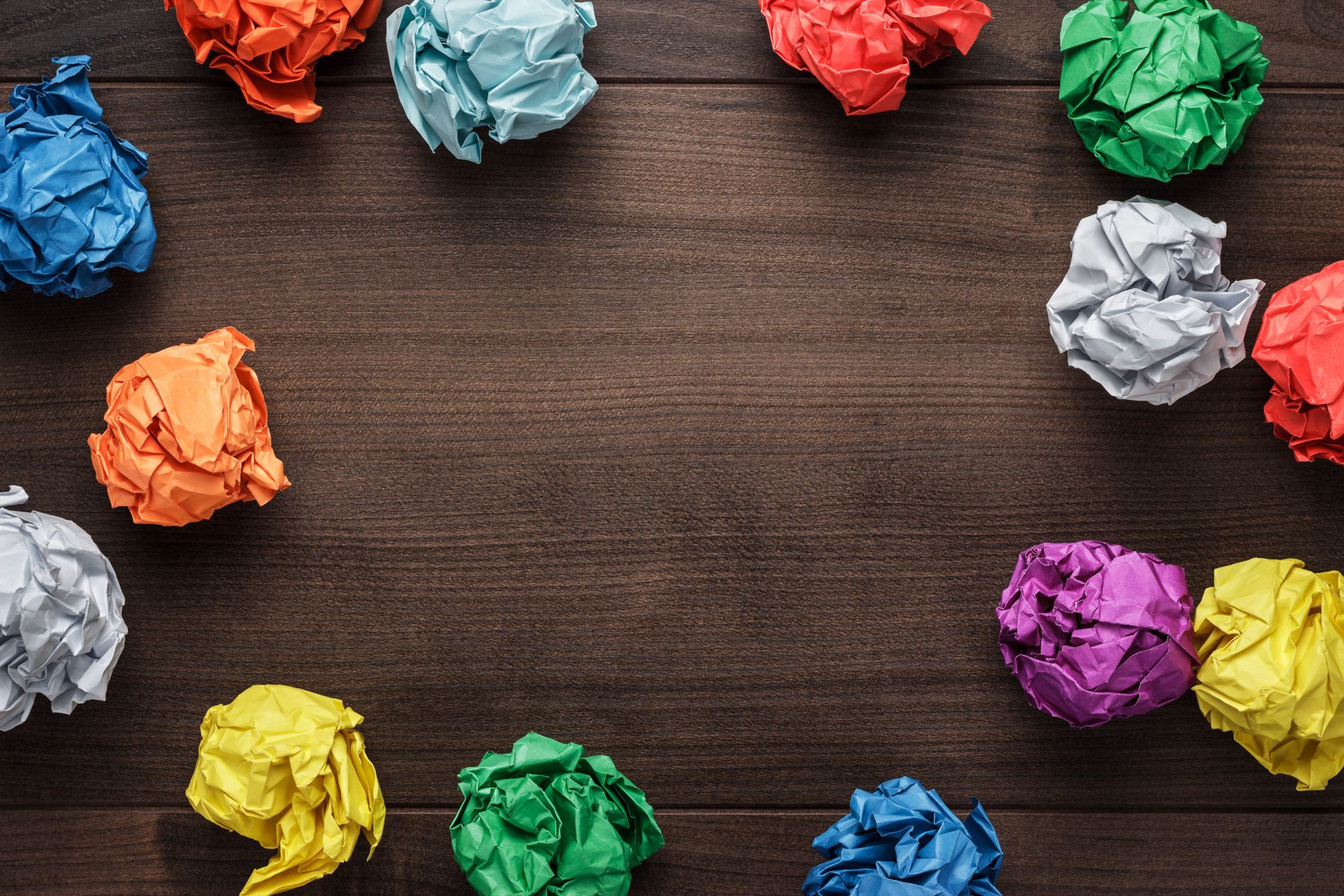 Adding value to your brand is becoming more critical – and more challenging – as markets are flooded with alternative innovative solutions that command consumer attention. The edict, "innovate or die" was first coined in 1981 by Jack V. Matson who authored a book carrying this title. Nearly three decades later, it was popularized by the legendary Peter Druker. Nowadays, it's widely adopted as a business imperative.
Markets are dynamic, customers can be fickle and it is essential to maintain a connected brand to keep your pulse on what's changing. Customer engagement is necessary to inform your business and new product development strategies. Formalizing how you do so, via co-creation innovation, can boost your brand, your business and your revenue.
Co-creation & Innovative Solutions Go Hand-in-hand
Co-creation is the leading methodology for procuring and curating innovative solutions but there has been a bit of an evolution to get to this point. Formerly, entrepreneurs had "lightbulb moments", went out and launched businesses based on their ideas. Things shifted over to the creatives at marketing agencies who brainstormed around a table, generated ideas on behalf of their clients, then helped push those out to the market. However, until recently, this was a largely internal effort.
Open innovation (the act of opening ideation to a broader audience) and customer-centricity (borne partly because of the unmistakably loud collective voice of social media) emerged as the new construct for strategic planning. By 2010, co-creation innovation was everywhere. "More heads equal more ideas" was the driving force behind crowdsourcing, even if it meant that there was some risk of exposure and that effort would be required to sift through all the bad ideas to get to the good ones. Co-creation innovation allows for open dialogue, in a controlled way, to a targeted set of outsiders.
Co-creation affords businesses with numerous benefits beyond the generation of real solutions to real problems, which can then be vetted through market research. Of course, opening the product development innovation process to a larger pool allows for greater flow and a larger set of new and unique ideas. These ideas generally have boundless potential and customer innovation often uncovers multiple quick wins with respect to opportunities for improvement, as well as the occasional breakthrough idea.
From the customer's perspective, the act of opening the product development process to enable co-creation innovation is viewed as a venture of goodwill by the brand. Customers appreciate consideration by the brands they purchase. By engaging customers, brands reinforce the merit behind consumer ideas, drive acceptance, build loyalty, inspire brand champions and ultimately, the brand is better positioned for success. Apple® and Red Bull™ are particularly effective in this regard, energizing their customers with a sense of shared pride in the brand. Co-creation innovation forges a special bond between customers and the brand, which feels a lot like a partnership for the customers involved. This personal investment translates to market share.
Is Co-creation a Process or a Strategy?
Co-creation: Process or strategy? The answer to that question depends on who you ask. The people responsible for the methodology (i.e. the product developers) embrace co-creation innovation as a process, formalizing it with stage-gates, milestones and metrics. On the other hand, executives, marketers, investors and shareholders (i.e. the commercial people), view it as a strategy fueled by the "innovate or die" edict.
By definition, co-creation is the process of including customers and/or end users of a product or service in the ideation phase of the product development process. Customers are invited to contribute, to share their stories, their ideas and to refine as well as prioritize the ideas shared by others in a systematic multi-step process. Through co-creation, customers can provide solutions to business problems utilizing their unique perspective. Co-creation can and should be used throughout the development process to ensure that the solutions generated serve their correct and intended purpose. Investing in this process increases idea capacity and velocity, ensuring innovation, reducing risk and building brand loyalty.
A Method for Innovation through Co-creation
As with most processes, there is a lot of variation with respect to the "best approach" in executing co-creation. At KL Communications, co-creation is a way of life. We utilize a proprietary methodology called Crowdweaving™, wherein we invoke the wisdom and creativity of customer communities to brainstorm and distill ideas with stand-out potential.
Through ideation, collaboration, and evaluation, Crowdweaving™ challenges customers to help design products and services that truly meet their needs and preferences. This approach combines traditional market research tactics and progressive co-creation methodologies to obtain deep insights into consumers' key needs, revealing the drivers of behavior. The result? Authentic engagement, actionable insights and market innovation.
Although Crowdweaving™ is merely one solution used at KL Communications, it encapsulates what we believe to be the core of what ideation should and could be across the research industry. It is important that all brands recognize the power of the customer and their inherent ability to provide unique perspectives. Regardless of which method you adopt, whether you outsource co-creation innovation or conduct the process yourself, the critical takeaway is that you do it.
Invite your customers to be part of your next ideation endeavor. If your brand is under pressure and you need to try something different, consider co-creation. It will boost your creative process for new product development, establish stronger ties to your customer base and could result in that next big idea. At a minimum, co-creation will uncover some low-hanging fruit opportunities for improvement and provide your team with relevant market insights.