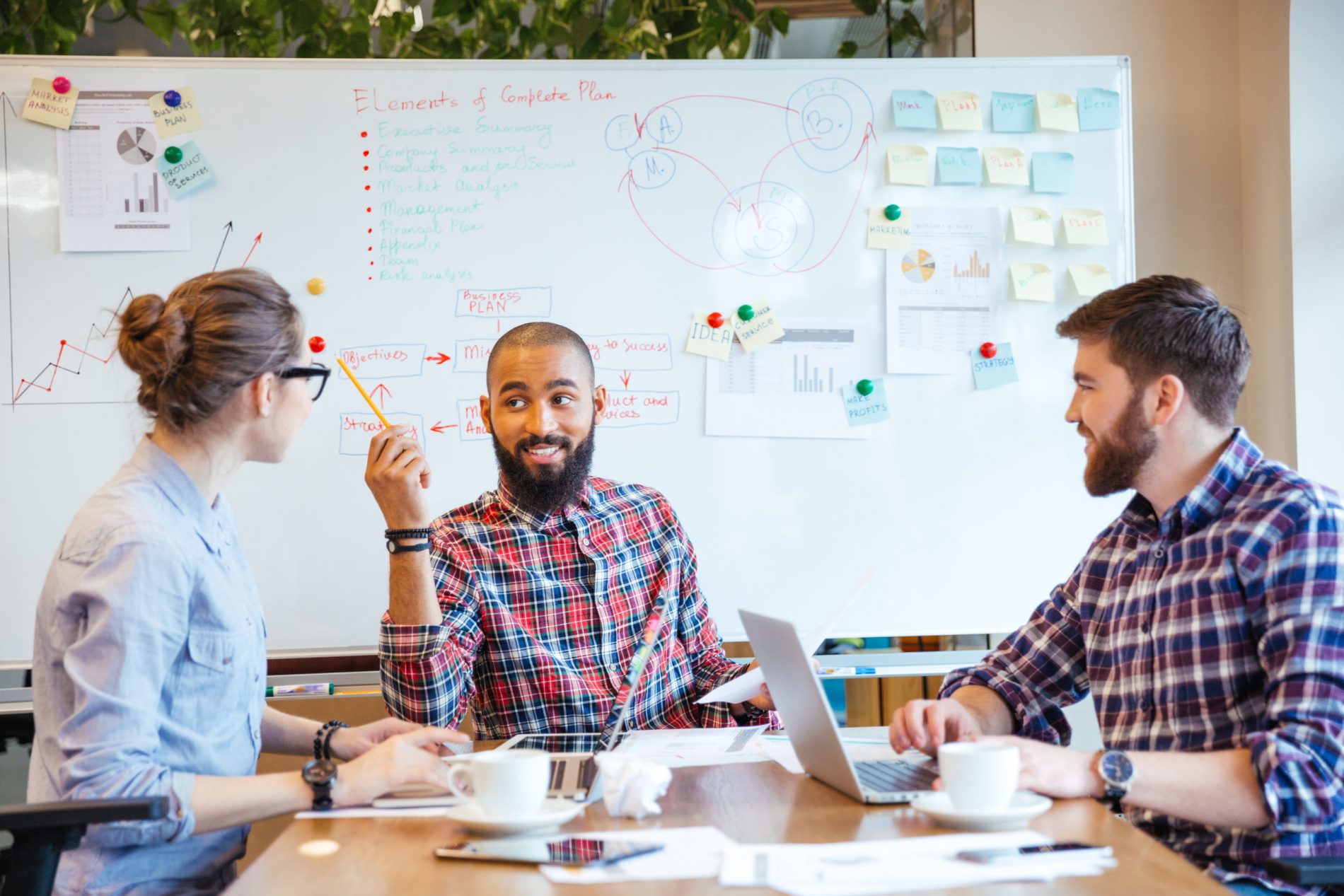 Co-creation has become the new business imperative in response to the rise of ad-blocking technologies and the growing fatigue with ad bombardment on social media. There has been a tectonic shift from marketing to versus marketing with. It's all about trust. By taking the time to create content that consumers want to see, you are taking the time to build trust between your brand and your consumer base. A hallmark of co-creation marketing is authenticity which is mission critical to brands today.
Co-Creation Marketing vs. Traditional Marketing: Examples
Co-creation marketing reinforces the message that customers are a valued, integral and, if done right, equal part of the essence of the brand as well as its success. Co-creation marketing leverages and/or incorporates messaging, insights, direct quotes, user-generated imagery and the like directly into the marketing initiatives executed by the brand. Many tout this "bring the outside in" philosophy as one of the greatest shifts in consumer engagement and in contemporary business ideology. P&G® a consumer goods pioneer and powerhouse with 23 billion dollar brands, embraced the value of co-creation marketing much earlier than its contemporaries. Their CEO, tapped into it, embraced it and adopted the shift by reinforcing the message "we need to let go and let it happen". Indeed, the impetus behind this mindset is the freedom to allow things to shape themselves organically and collectively, along the lines of "the total sum is greater than its parts". In order to maximize the value of co-creation marketing, brands need to provide their customers with a few essential components:
A framework that serves as a foundation;
Loose navigation to offer some directional guidance towards the endpoint;
Encouragement to be creative, share and work collaboratively;
Shared control over the process and the outcome;
A forum to enable co-creation.
On the other hand, traditional marketing begins with a theme, either derived from market research insights or conjured up independently by the brand, which is then developed into messaging by the copywriters and represented by imagery developed by the creatives. When done correctly (capturing the essence of a movement, being on-trend, representing the brand ethos, playing back the voice of the customer, etc.), traditional marketing works very well. When the effort is based on closed innovation and internal thinking only, it fails, coming off as unilateral with a tone of "speaking at" or "pitching to" and, at worst, it comes off as completely tone-deaf.
Co-creation, by its very definition, is about a shared experience, a joint effort towards a mutual goal. Perhaps one of the best examples of co-creation overall is Build-a-Bear™. Not only do customers get to submit clothing design suggestions, but they literally get to build their own bear as they like, select clothes for from a seemingly endless selection, name their bear to further personalize it, then post photos of their bear in forums hosted by the brand. Leveraging user-generated content in this way enables the brand to fully leverage co-creation marketing and hence, underscore its brand theme of "personalization". When customers feel that their brands are connecting with them, they respond favorably, tell others about their positive experience, and the value of the brand – along with its revenues – grow accordingly. As a direct response to the success of this brand, Forbes has boldly stated that in-store co-creation, as expertly executed by Build-a-Bear, "may be the future of retail".
Similarly, although with an interim delay between custom design and product delivery, Nike® has tapped into co-creation start to finish, all the way through to co-creation marketing. Back in 2000, at the dawn of the "customers in control" era, trend spotting far ahead of its competitors, the brand rolled out NikeID which allowed consumers to select their own patterns, styles and shape of their shoes. By the year, 2015, the personalized shoe brand accounted for 22% of its overall revenues. Nike interacts and incorporates Snapchat™, Instagram® and other content produced by its customers sporting their custom shoes into its own global advertising effort, thus reinforcing personalization and co-creation – truly showcasing how customers are highly valued and indeed, a shared part of the Nike product development and marketing processes.
Traditional marketing does have its place. Again, particularly if it is anchored on insights harnessed from the customers it serves. McDonald's®, literally, tapped into the audience it serves and its agency of record, Heye & Partner, developed the theme "I'm lovin' it" to connect with its growing Latino consumer base. The brand launched the campaign in 2003 and focused on soccer / EU football audiences and the campaign is still active today, buoyed by a snappy jingle written by Justin Timberlake. However, the campaign has not been without controversy. Some argue the brand has appropriated Latino culture, particularly with its launch of the "McBurrito" and "Los Wochos" marketing campaigns which were both regarded as tone-deaf.
How to Get the Most out of Brand Interaction
Co-creation gives brands the opportunity to work directly with the target audience. In so doing, customers can formally and directly guide what should happen in the market. By developing ideas together with consumers, brands are not only building a product that consumers are interested in and highly likely to purchase but those customers are also likely to champion the product and influence others to purchase. This creates a feeling of trust and loyalty which brands cannot pay for – they must earn.
Reflecting their own ideas, messages and insights back to the consumer demonstrate that you value their expertise – not just their wallets – and reinforces the message that they are an integral part of your brand story and that their ideas for new products, services or marketing campaigns are truly welcome. Which also brings us to how consumers are more likely to interact with your brand if they feel that they see themselves in the product and the marketing of that product. If consumers see what they want, then they'll be much more likely to interact with the brand overall.
Co-creation marketing is clearly changing brand interaction. It is antithetical to the "If you want something done right, do it yourself" ideology. Instead, it embodies the decades-old words of the legendary James Cash Penney, the entrepreneur who founded the eponymous retail giant J.C. Penney. In 1966, he said, "Growth is never by mere chance; it is the result of forces working together". Let customers know their voices are heard, and your brand will perform!