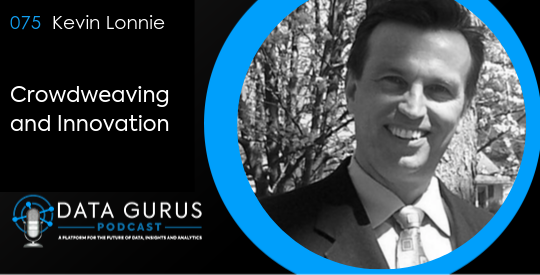 Kevin Lonnie, CEO of KL Communications, recently made a guest appearance on the 75th episode of "The Data Gurus" podcast with host Sima Vasa to talk about CrowdWeaving® and innovation.
The Data Gurus podcast, which began airing in February 2018, has a mission to bring listeners "a real-life perspective on what's happening in the data industry and how successful companies and individuals in this niche navigate through the sea of change." The podcast covers everything from automation to artificial intelligence.
Kevin discusses the growth of online communities in the market research industry, as well as KL's innovative proprietary platform, CrowdWeaving® that allows customers to become the inspiration to the internal creatives working on the market research.
The Data Gurus podcast is available to listen to on their website or on Apple Podcasts.