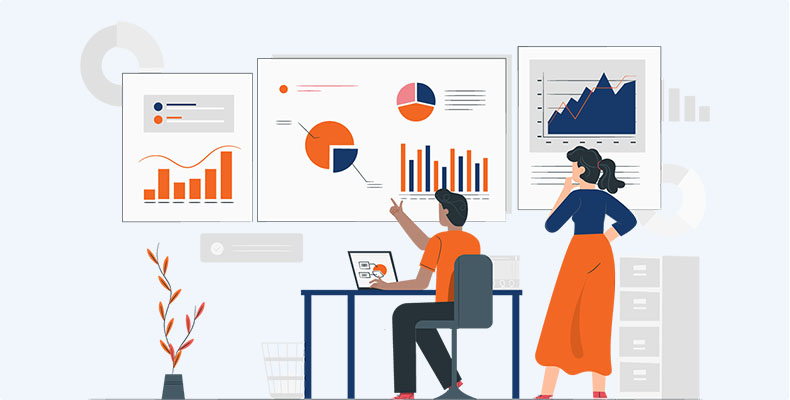 Insights Communities are an effective and affordable way for utility providers to track key performance indicators. Do you need to regularly answer questions like these:
How satisfied are customers with the service we deliver?
Where are my customers most/least satisfied – and what can I do about it?
Do customers find us easy to do business with?
What is our Net Promoter Score and how is it trending?
What are my customers' perceptions of our brand?
Who recalled my last communication or campaign? What do they remember about it?
How can I better target my communications to reach customers better?
Questions like these or closely related ones are often critical for utility companies to answer. Regularly tracking the metrics that result from these types of questions is the key to understanding how your actions are affecting your results and where future actions should be focused.
A major challenge with traditional approaches to tracking studies is cost. The high price of traditional tracking studies can lead to significant compromises such as not tracking frequently enough or avoiding tracking all together. Using an insights community for your tracking studies is budget friendly and adds significant flexibility because a community can be used for many other types of research. For example, A well-designed community can handle your tracking needs and give you the ability to conduct deep-dive research to understand what's behind the numbers and what you need to do to make progress.
Case Study Electric and Natural Gas Utility
Our client, an electric and natural gas utility in a large metropolitan area in the Northeast U.S., needs to track a variety of questions like those discussed above. They want to track satisfaction and marketing effectiveness to have a measurable way to gauge customer sentiment about the company itself. Additionally, they needed a way to evaluate continually whether communications are reaching customers and if so, which media (TV, radio, social media, etc.) are most effective. They also wanted to explore what information customers retained and what differences existed across customer segments.
After working with KLC to recruit and establish the community, the client settled on several areas that were key to the business and key to track. These included:
Customer and company values alignment
Aided and unaided recall of recent communications by channel (direct mail, tv advertising, social media, etc.)
Experience and interaction with the website
Overall satisfaction and satisfaction/dissatisfaction with specific efforts
Ease of doing business
They also decided to track significant events (such as the Incidence of recent power outages) to explore how these events affected results on other key metrics.
After approximately one year of tracking, the impact has been significant. The Marketing and Customer Service teams regularly reported the findings internally and used the information to help guide business decisions regarding customer-facing communications and initiatives. For example, using the data, they designed and delivered communications targeted to different demographic segments using different channels and messages that resonated better with each specific group.
Additionally, they identified an area of service dissatisfaction and were able to us their community (with no added costs) to test and design possible improvements. They also used the learnings from the tracking to develop new messaging and used the community to pre-test messaging concepts and identify those that resonated best with customers.
Summary
Using a community for tracking studies can work for many types of companies, but because utilities generally have a reasonably stable customer base and good access to their entire customer universe, communities are ideal for administering a tracking program. Communities let you invest once in recruiting and community development and then leverage that investment over and over to answer most any question about your customers and their needs. If you are struggling with your tracking program or simply avoiding it because of the high cost of entry (e.g., samples, incentives, etc.) you should explore communities. The return on investment will make any CFO very happy!
Are you a utility provider in need of customer answers? Contact KLC today!