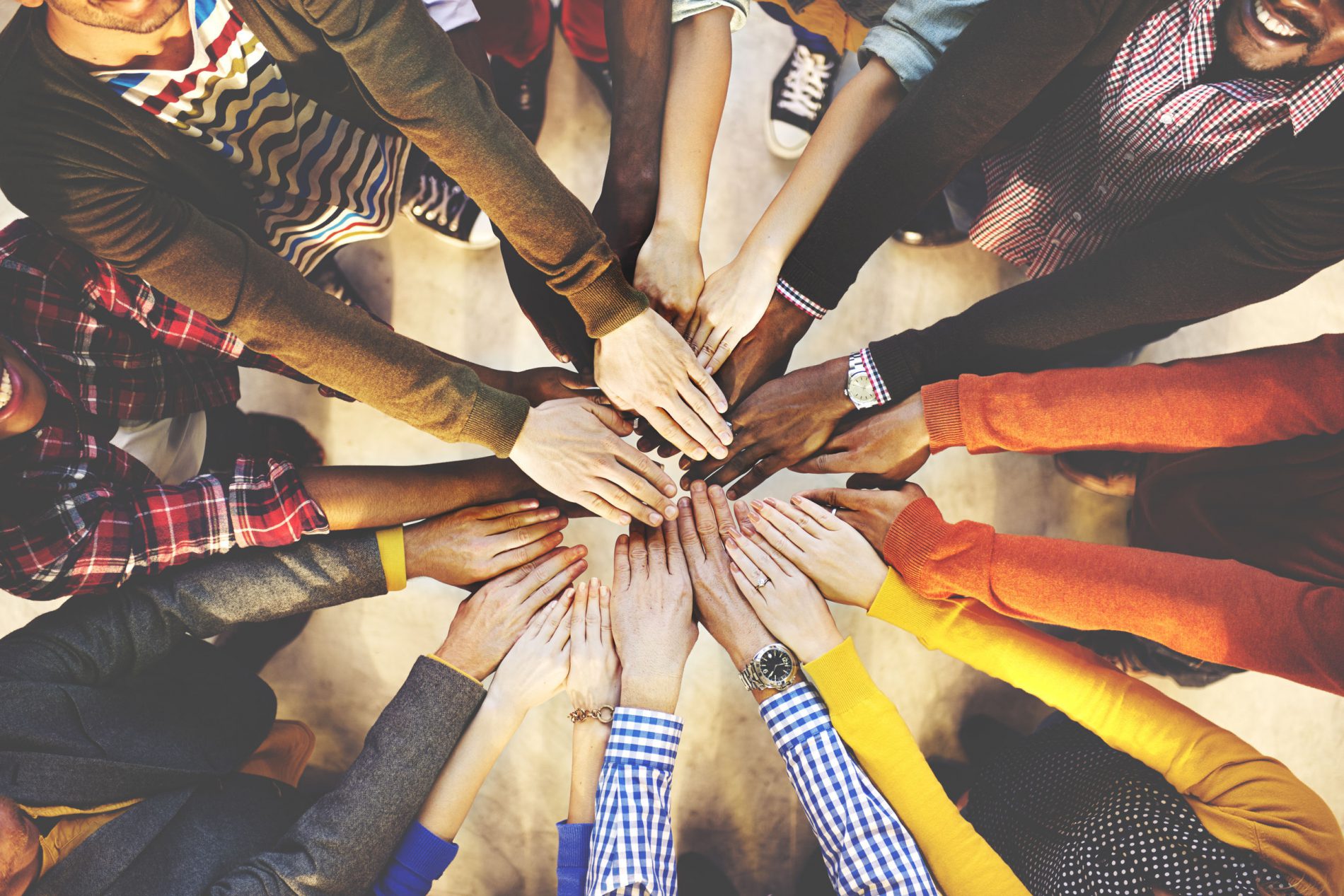 Admittedly, it sounds simple enough in theory. Follow these five steps to the co-creation process and your company will have all the "right" ideas. Within no time at all, you will have majority market share and be highly profitable. Not exactly… the co-creation process takes focus, discipline and needs to be formally adopted within the company as part of the fabric of your business's core culture. To that end, here are five important steps to the co-creation process that you can integrate into your business.
1. Know Your Audience
When starting to think about the co-creation process, you need to know a couple of things. For example, who is your audience? Knowing your audience, what they do, how they behave, where they shop, etc. are a few key questions that you should try to get a handle on. Surveys, competitive analysis and social media platforms contain a treasure chest of golden tidbits about your target audience.
Next, it's important to know who it is that you want to reach out to with respect to executing the co-creation process. Of course, you want your target audience involved and have heavy representation from those people who are going to be most likely interested in your product or service. However, you want to think more broadly, too. Conduct an analysis of your existing customers as well as your prospective customers in your sales pipeline. Do they all fit tightly with a defined demographic also known as a "buyer persona", or is there some variation?
Specifically, if your product or service is aimed at a certain demographic, you want to broadly consider all people involved in your target, as well as "adjacent" industries. Consider these peripheral fields to cast a wider net with a more diverse and dynamic set of ideas.  Your co-creation process will benefit from richer insights collected from all the people who touch the related industries.
2.
Look at Your Customers' Interests
Customers generally have broad interests, most of which are beyond the scope of the product and services your company offers. Once you have identified the group of people that you would like to invite to your co-creation exercise, get to know them. More specifically, find more information about them so that you can get to know them before you meet them.
Today, there are numerous ways to do this. Online keyword searches, Google® Analytics and participating in virtual group forums are just a few of the low cost, simple ways to collect insights on your customers without actually talking to them. Of course, the best way to get to know them may be just by observing them, as you do in ethnography market research, and simply watch what they do and how they do it rather than asking them to describe that to you. Here, market research companies can be particularly valuable in helping you get to know your customer base.
Before you launch your co-creation exercise, find out what products or services your invitees already use and assess how those compare with what you're planning to offer. In the session, dive deep into why they like the activities, products and brands that they do, how they use them and what's missing. Brainstorm with your co-creation team and internal product development team on how you are going to meet those needs identified through the gap analysis you just conducted.
3. Use Your Customer Knowledge
Alright, you've done your homework, developed a thick stack of insights into your customer base, identified who you will invite to your co-creation exercise, and now you're ready to go. Use your knowledge of your customers to inform the questions that you will ask them. Forge basic constructs or themes for your questioning. Be prepared to have a boundary to contain the questions but also remain open to exploring concepts on the fringes of that boundary.
Reach out to your customer base and invite them to collaborate with you. Make it sound like a big deal – because it is. You are spending resources on developing a new product or service, and you value your customers' input so much that you have chosen to invite them into your process. Think about the best ways that you can bring your goals, resulting from your co-creation process, to fruition. Perhaps you need to incentivize your customers. Consider coupons, rebates or the much preferred "early access" perk.
Don't forget about meeting your customers' needs, or asking them what they think and encouraging them to ask questions of you. While it's important to get customer feedback, the co-creation process is bilateral – that means – both sides should be sharing insights!
4. Keep an Open Mind
Keeping an open mind is something that we take for granted in this era of heightened awareness and vibrant storytelling on social media. It is critical to the co-creation process. Case in point, your customers may have suggested a far-fetched idea and rallied around it. You can choose to either shut them down, scoffing the infeasibility of it, or embrace their active participation and leverage it to build a customer community. Doing the latter will help enhance your brand and drive customer loyalty.
Take that far-fetched idea and use it as a central theme. Ask your panel to pivot. What other related ideas can they spark from that original concept? Are there critical elements that you could extract from the original concept and apply in a different way to a more feasible idea? Challenge your customers. Ask them (or, better yet, go beyond "envisioning" a scenario and put the necessary aspects in place to actually execute it) to rethink the outlandish idea as business people or product developers or whatever role is required, explain the budget and technology or other restrictions, impose some time constraints to drive a sense of urgency-based creativity, and let them run with it. You will likely be surprised by the results and indeed, be rewarded for having an open mind.
5. Reach Out Continuously
"It's not over 'til it's over" as they say. This adage rings particularly true for brands seeking deep engagement with their customers through the co-creation process. The collaboration doesn't end once a product or service is implemented or decided upon. Don't be afraid to go back to your customers for additional feedback, clarification on their ideas or for another round of ideation for new products or services.
Saying the right words, being open and accessible plus accountable and making it easy to communicate with your customers all go a long way toward loyalty and a connection with your brand. Customers want to be asked. They want to feel personally invested in their brands. More importantly, they want to feel that they have a voice and that that voice is heard.
Adopt all five steps as part of your co-creation process to achieve dynamic results from co-creating with your customers. The critical takeaway is that you adopt the co-creation process as part of your corporate culture. "The difference between success and failure is a great team."