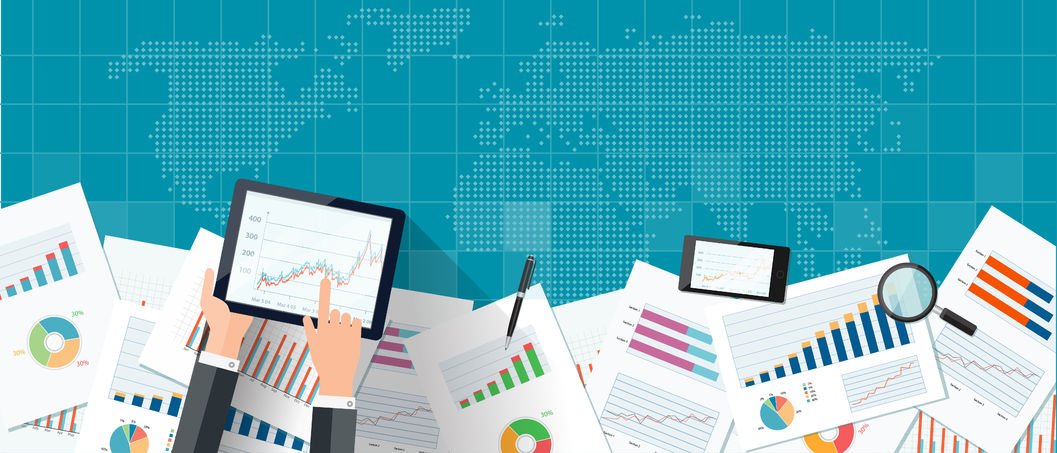 Let's cut to the chase. The one big oversight missing from your new product launch plan? Thinking that market research is a "one and done" effort. It's not! Keep your customers front and center at all times. Engage them. If you stay engaged, your customers will, too.
You learned from experience after the last launch. This time, you have allocated plenty of time and sufficient resources to test concepts and ensure the success of your new product launch plan. Customers will even beta-test your new product before fully launching. You look over the plan, you pause, how can you be sure that you thought of everything?
The reality is that you may not have. There are countless examples of good products that fail in the marketplace, often due to a lack of adequate preparation during the new product launch plan. Studying your competition is critical. Do a SWOT to get to "know where you are" and identify threats and opportunities. Develop a customer persona for your primary target type and focus your efforts on connecting with that audience. If your product is good and resonates with your primary audience, others will follow along.
Spend the time needed to develop a unique selling proposition. Time spent here is time well spent. Be selective about your sales and marketing channels and consider a more focused versus broad brush trying to be everywhere upfront from Day 1. Test your concept. Test your messaging. Roll out your campaign on social media and by engaging with the press. Set an "end" date to clearly delineate pre-launch from launch to post-launch timing.
Pre-Launch Market Research
This is the period to really get to know the product as the market research here is designed to inform your new product plan. Understand what problem it solves or need it fills. During your interviews or focus groups, ask even more questions than you do when you issue a survey. Dig into product philosophy to understand the why behind the potential purchase and use that insight as your north star to guide your market research. There are a few key steps to truly get to know your target audience.
Deep research – understand the marketplace today and the target audience within the market by asking key questions such as what do people like and dislike about similar products? How do current customers feel about products in the same category? Which company has the best strategy for engaging your target customer? What makes your product offering unique? Is it time for disruption or is the category still growing?
Develop Customer Personas – how do people within each persona (aka "customer type or group") work? Play? What are their issues? How do they like to spend their time and who do they like to spend it with? Which traits, behaviors, philosophies or other elements, or a combination thereof, are unique to each customer persona? A guideline is to minimize the complexity here without losing the specificity and develop somewhere between 3-5 personas.
Write a Faux Press Release – this is a technique employed by Amazon™, HubSpot™ and many others. This approach helps you work backward from the anticipated customer reaction and forces you to synthesize the market research and articulate it in the voice of the customer. Circulate it internally – does it get people excited and elicit a response like "I'd buy it!"? If not, revisit the first two steps. If it doesn't get you or your colleagues excited, it's certainly not going to get your customers excited.
Share it – what do others inside and outside the company think? How do they react when you tell them about your new product? Do they understand what the product is and what it can do for them? Do they want to buy it? How closely did you align the essence of your product with what customers want and need from it?
Beta test it – in exchange for providing early access, or potentially as a way to build loyalty and reward preferred customers, keep the market research going and customers engaged in exchange for confidential disclosure of your new product to solicit their feedback. Refine as necessary.
Develop your go to market strategy – how much are your customers willing to pay, where will they buy it, how will they learn about it, etc..
At-Launch (Go Live) Market Research
Congratulations! Your new product launch plan has been executed and your new product is on the market. But wait, you still have work to do.
This phase happens pretty quickly compared to the month or two required for the previous phase. Harness the insights garnered during the pre-launch research development of your new product launch plan. Focus groups applied here, once again, can be particularly effective to confirm or de-bunk pre-launch findings. And, they can help unearth if something has changed since then.
Your sales team needs to go into the market fully confident that the product they are pitching is tightly aligned with the wants and needs to be articulated by the customers they are pitching it to. Validation in the marketplace is everything. How are customers reacting? What are they saying about your new product? Market research should continue during this phase as an ongoing effort to complement the marketing effort and support sales.
Post-Launch Market Research
How is your new product being received? Do you need to tweak anything? Is the audience you've targeted for the launch the one that's actually buying (or not buying) your product? You may need to follow-up with some (or all) of your customer groups if sales aren't matching the predicted expectations by each persona identified. Analyze the purchasing behaviors of each.  Conduct a survey or series of interviews to find out which customer personas aren't buying – and why.
Talk to your sales team – are they struggling? If so, what's the sticking point to get a sale? Join your sales team on customer visits or sales calls to hear the voice of the customer directly from the one source of truth. Then be prepared to refine your product and/or messaging based on new insights gained from the market research conducted during this phase.
Think about retention. How do you keep your customer base satisfied? This open question underscores the importance of follow-up market research. To keep the momentum going, your sales and marketing team will need a follow-on campaign to keep interest piqued and to convert those later adopters into customers. That campaign will need to be informed by market research to ensure your brand and your product is still hitting all the right buttons.
New Product Launch Plan Checklist
Although the checklist below is not exhaustive, it is likely comprehensive enough to perform a mental check against and compare the elements listed below against your new product launch plan. Inc. has highlighted some of the key steps to ensure a favorable outcome from a new product launch plan. At KL Communications, we are always interested in client feedback and would welcome additions or modifications to this list:
Voice of the customer is the raison d'être of market research. Tap your "high influence" customers first, grant them early access and preferred status to get your new product launch planning off to a solid start.
Industry analysts and members of the media may (or may not) be your customers but they are certainly going to influence your customers. Don't forget to capture their input, how do they perceive your product and its place in the market? Do some research to dig into how they plan to represent it.
Write about customer testimonials or case studies that demonstrate the value of the product and illustrate the alignment between the market research need or want to be identified with the product and its positioning.
Stay rooted in your market research, what it's telling you and why customers are going to buy or are buying your new product. Maintain an ongoing research effort to monitor what customers are saying on social media. Is what they're saying consistent with their behavior? Is it consistent with the market research insights you collected at pre-launch and launch?
It is equally important to toast your success as it is to learn from your failures and misses. Take the time that you need to do the market research the right way. If you are in doubt, consult an expert to help you refine your new product launch plan.
When it comes to launching a new product, you are never truly done. Market research must be ongoing, tailoring the product development process to be responsive to changing insights. Stay engaged – and your customers will, too.