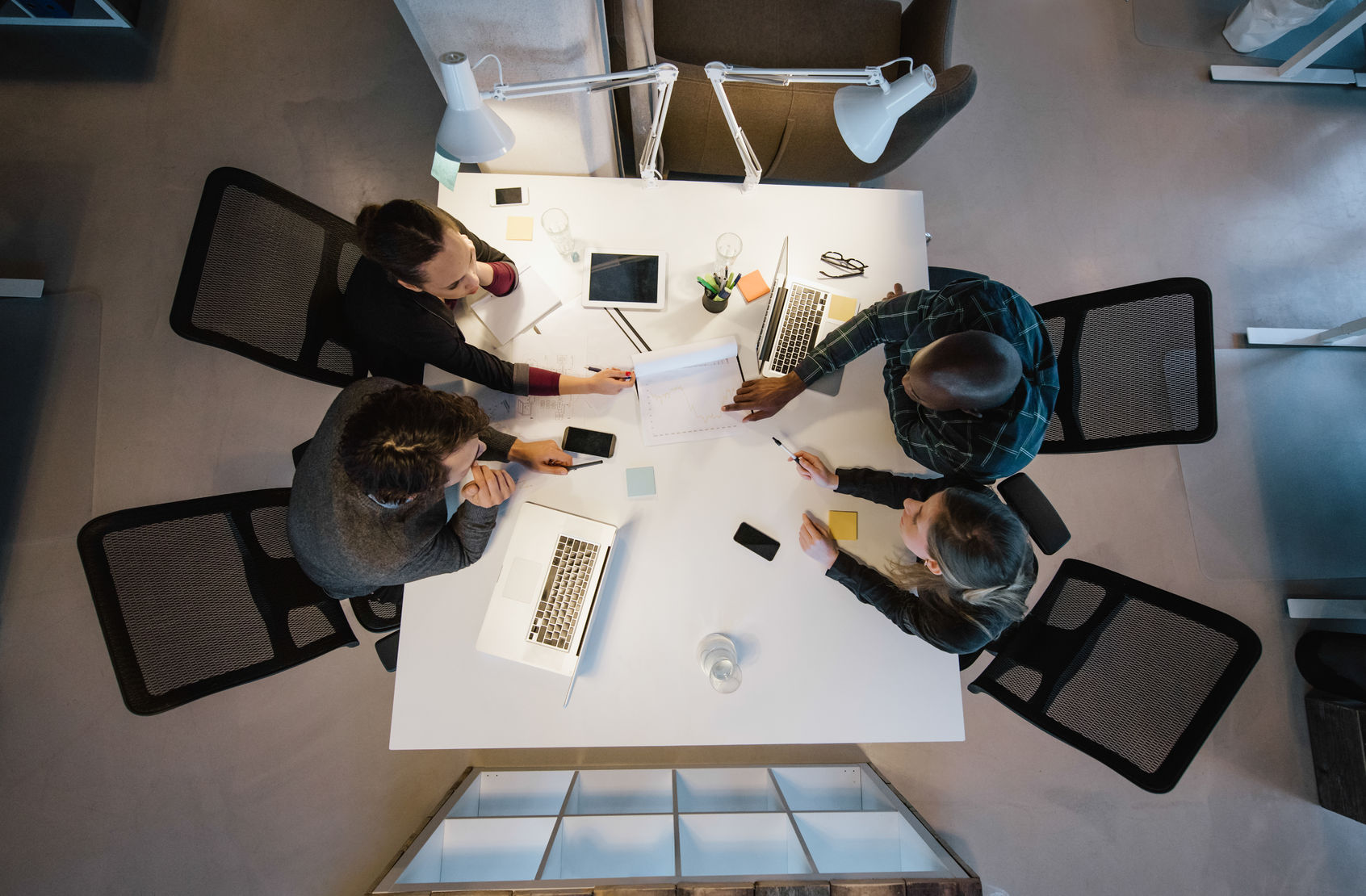 Back in the "good old days," when life was more simple and Mad Men-like agencies reigned supreme, marketing meant pitching ideas to your customers, and basically just convincing them to buy products that were already created and ready to purchase. A good salesperson didn't care about their customers' personal lives unless it related directly to making a sale.
Traditional market researchers relied on surveys & focus groups to decide which changes should be made at the beginning of each production cycle. This method took weeks, sometimes months, and sales were never a guarantee when the product was finally launched. Many products completely tanked, costing companies thousands, or even millions of dollars. As the times changed marketers became more interested in better ways to sell the latest and greatest products and services.
Many companies still operate with this "old" mentality – but you don't have to be one of them. Today's marketers know that the secret to success is to "know your customers."  If you can do this – really understand what affects and drives your customers – on a personal level – you can connect with them in ways that traditional marketers never imagined. Take it a few steps further, and you'll find that your customers are more valuable to your company than the products you're selling. Products come and go, but hopefully your customers are evergreen.  How do you make your customers "evergreen"?  The answer is customer "co-creation."
What Is Customer Co-Creation?
Put simply, customer co-creation is the marketing ideology that includes your customers in every step of the production and sales processes, from design to testing to the actual sale and beyond. This method can't be summed up simply; it's a huge movement that's overtaking the world of product design & marketing. Here's how to embrace co-creation:
1. Get to Know Your Customers
Your customers are the most valuable asset your company has available. You know this; it's something you learn your first day on the job. But are you really utilizing all that your customers have to offer? Obviously, every interaction you have with your customers is meant to drive sales. But do you realize how far back these interactions can go?
Take, for example, your social media accounts. (If you don't have social media accounts, that should be your first objective.) If you're like many companies, you set up Twitter, Facebook and Instagram accounts because all your competitors have Twitter, Facebook and Instagram accounts. You may post random information from time to time, and some of it may even be useful to your customers. But do you ever strive to get your customers engaged? You need more than "likes" from your Facebook followers. You need real-time feedback, design ideas and more. Ask your customers for feedback; they'll give it for free. When a customer complains, listen. Don't immediately try to calm the situation. Oftentimes, customer complaints are valid, and they're an excellent avenue for ideas.
2. Get Rid of Silos
With co-creation, there's absolutely no room for silos within your company (e.g. R&D, versus Brand Managers versus Marketing, etc.) If your R&D team works alone, your marketing department works alone and your brand team works alone, then you have a big problem. If no one else sees the issue, it's up to you to fix it. Start by reaching out to your coworkers for ideas. Encourage collaboration among all the departments. With co-creation, your goal is to push everyone – development, sales, marketing, production and customers – to work together. Silo marketing is an outdated method, and it's been proven to cost your company sales and resources.Think of your role as the straw that stirs the drink.
A Few Companies Who Used Co-Creation Effectively
If you're still a little overwhelmed with the concept of co-creation, here are a few companies who have used the idea and gotten great results.
LEGO
The LEGO brand has been around for decades. These toys are used by children and adults alike. So, how does the company stay innovative and on-brand? By using co-creation, of course. LEGO fans can log on to LEGO Ideas, a community that facilitates collaboration among members. Users can share LEGO designs and other users provide feedback. Once a design gets 10,000 votes, LEGO considers using the design in an upcoming product. This process ensures that LEGO has an unending supply of ideas and loyal customers.
DeWALT
If you've ever used a power tool, you've probably heard of DeWALT. This popular brand is a world leader in power tools and they use co-creation in numerous ways. For one, the DeWALT Insight Community has a following of over 10,000 customers, employees and stakeholders who collaborate together for the brand. They offer design feedback, future design ideas and marketing feedback, which the company uses throughout the development process.
Final Thoughts
There's really no wrong way to implement co-creation at your business as long as you focus on the main goal: collaboration. Focus on collaboration with your team, with your organization and with your customer base, and you'll quickly reap the rewards.
If your department is the one that owns The Wisdom of Crowds (i.e. your customers) you are poised for unprecedented success!