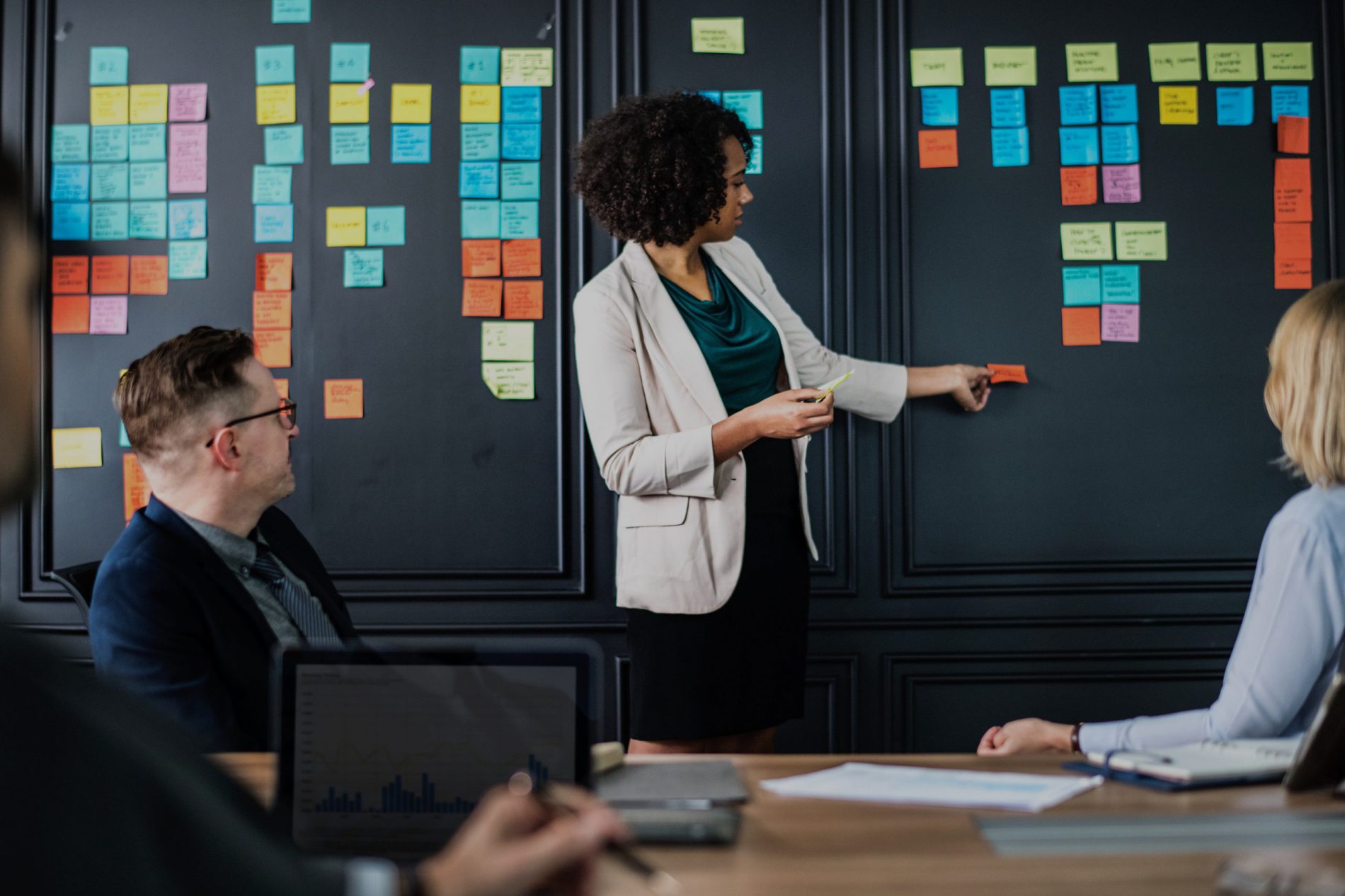 As any good researcher knows, there are several marketing research processes, and the one for product development is typically of great interest because it has the greatest impact on the company's performance. There are multiple variations of this process, so which one is the best marketing research process for product development?
A quick refresher on the new product development process
Last year, we outlined the crucial steps in the new product development process, which are based in design thinking. Quickly summarized here, those steps include: Investigate, Interrogate, Ideate, Iterate, Evaluate, and Perpetuate. Each of those steps is dependent upon market research, and has a market research process associated with it. Additionally, there are critical aspects of the marketing research process –  recruiting, clear problem definition, well-defined rules and boundaries and modes of engagement. Taking this one step further, there is one overarching concept that ties many of these critical aspects together: design thinking. As articulated at the Front End of Innovation 2019 conference, the applicability of design-thinking goes beyond just enhancing empathy. It also enables you to truly understanding the problem being solved by the new product development.
Incorporating the customer into the product development process
When you break it down, design thinking is all about focusing on who you're designing the product for and why would they use it. How and when become driving forces behind the design. It's an ideology that puts empathy and understanding at the forefront of every process and puts the customer at the center. Design thinking is solutions-based, which means that creative problem solving is at the core of how it works and why it's so popular around the globe. Key outcomes of design thinking are better products, services and internal processes.
Co-creation communities offer the perfect environment for design-thinking. The proactive tools and iterative methodologies enable ongoing, collaborative and non-linear interactions between clients and their customers. When you consider the key elements of design thinking and co-creation communities, there is considerable overlap. Both strive to produce robust customer-centric results to solve problems.
Design thinking through co-creation communities
Given this mutually desirable outcome of a customer-centric solution, typically to a commercially motivated problem, it's worth looking at the how the key elements for design thinking can be easily and quickly employed through co-creation communities, and result in robust, actionable insights into your customer's mindset. Essentially, a co-creation community is a great way to employ design thinking using the following elements:
Empathy – ethnographic tools and methodologies are essential to develop a human-centric comprehensive sense of who the customer is, how and why they behave the way they do and what their needs are. These tools are common in a co-creation community, since members are on-demand long term, allowing you to truly get to know them. This research can be infused into the product development cycle to create products and services which touch on the emotions expressed by the customer. More specifically, how they feel about something. Once you understand how your customer feels, your innovation becomes much more aligned with a human-centric perspective versus a technological one. By getting to know your customer, brands can capture customers' hearts.
Definition – by interrogating and observing your customers to get to know them, you can more accurately pinpoint and prioritize unmet needs. Studying your customers in this way enables you to tightly define a problem that needs to be solved through product innovation. The potential long-term nature of a market research online community (MROC)itself to getting to know the customers intimately over an extended period which thus enhances your understanding how they feel. And it will elucidate what they may be missing in their lives.
Ideation – ideas for new products can be presented to – and more importantly by – the customers themselves, and then collaboratively built into concepts, again by the customer. Here, co-creation communities deviate sharply from typical (MROCs). MROCs tend to flow reactively whereas co-creation communities proactively focus on how to collaboratively create an idea that can be turned into a concept, and then improved through the iterative process.. Moreover, this collaborative aspect brings the stakeholders into the role of active participants (we call this CrowdWeaving® ) which brings an added dimension of focus to the ideation.
Prototyping & Testing – streamlining and operating multiple processes in parallel accelerates product development and reduces costs. As such, prototyping and testing are often conducted at the same time together with both customers and stakeholders. More importantly, this is typically done throughout the entire product development process so that ideas can rapidly evolve through iterative refinement going back and forth externally with the customer community and the internal stakeholders. Community members are ready and available around the clock and are willing to help the client throughout this entire iterative testing process, to help bring a viable product to life. It's essentially build, test, repeat over and over again in a seamless fashion that leverages flexibility as a lever to ensure customers can participate as they choose to do so.
Design thinking is a rigorous, proven and repeatable approach to new product development. Applying its key elements of empathy and customer-centricity through co-creation communities can expedite innovation. Additionally, online co-creation communities foster meaningful relationships between stakeholders and customers which later drives loyalty, brand championing, word-of-mouth referrals and other benefits which all have commercial implications. The best marketing research process for product development is co-creation because it incorporates all the critical elements of design-thinking and puts understanding how the customer feels at the core of every activity.