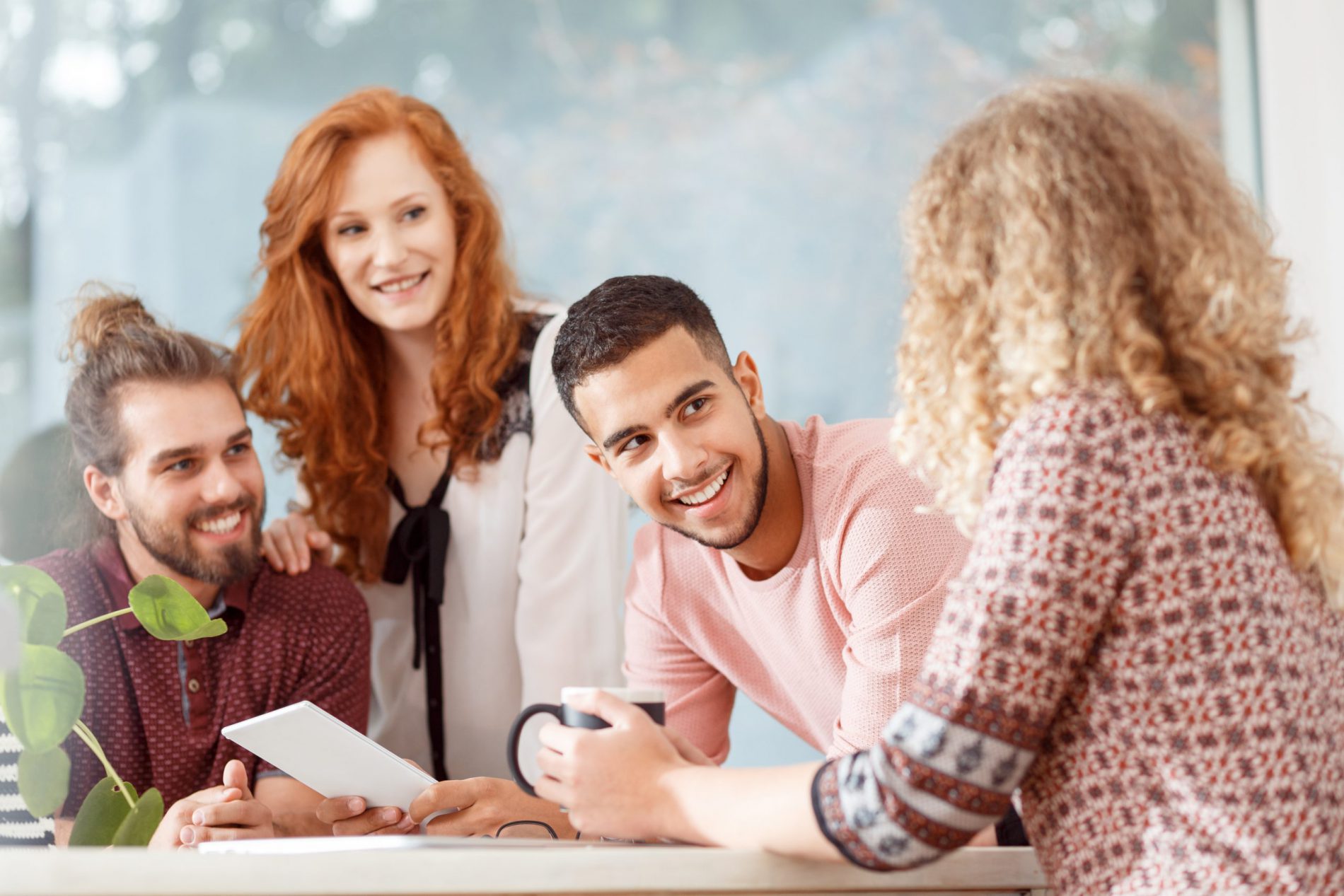 Customer Service. Just consider this term for a moment. What experiences come to mind? Given that negative experiences are relayed nine times more often than positive ones, odds are that you immediately thought of some unsatisfactory encounter. A daunting statistic is that 90% of restaurants do not make it to their 2nd anniversary of opening and fewer than 10% hit their 5th anniversary.
As an integral member of the service industry, you live on the other side of this encounter. You know that the customer comes first. By tapping into what the customer wants, you can offer excellence in customer service. Co-creation is the missing piece to success in the service industry and efforts aimed at jointly creating value can make all the difference between being in business – or out.
On the path to customer co-creation
Something changed at the turn-of-the-century with the dawn of the internet and the birth of the public 5-star review: consumers took control. Ever since then, customer co-creation has become more and more popular within businesses. This isn't surprising given that the success of many companies, services-based ones relies solely on the opinions of customers. And these days, customers are anything but shy about expressing their opinions and they have literally hundreds of channels to do so because of the proliferation of social media. Remember, that statistic – negative experiences are communicated nine times more often than positive ones. A couple of bad reviews may be all that it takes to sink a brand or café or whatever.
The flipside is the potential that exists for those brands that are applauded for excellence in their service. Done properly, customer co-creation can fuel success in service through the direct collaboration between customers and the companies offering the service. Simply asking customers what they think, were they satisfied with their service and why or why not goes a long way towards success.
True, the era of multiple, multiple-choice questions customer feedback surveys may have now gone the way of the dinosaur, replaced by a quick swipe or rapid red, yellow, green happy face visual response (check out the success of the Smiley customer service satisfaction app by Basecamp), but customers still want to be asked. And, to them, it is especially important that they are asked before the service is rolled out.
Asking for input after a customer has experienced the service is ok and helps refine the engagement, but it works only if brands are transparent in their data collection, authentic and accountable for it. Businesses must report back to their customers on what they heard and what they changed as a result. Zendesk, a social media customer care platform, has tapped into this. If customers collaborate with companies proactively upfront, this form of co-creation in service will have a more dramatic impact on the company's revenue in the long run.
How customer co-creation drives success in the service industry
Customers are motivated to buy from and work with companies who are honest and transparent. Utilizing co-creation is a winning idea for every company, every brand and every product and especially in the service industry.
Immersive co-creation sessions are incredibly insightful. The customer contributes directly (through verbal and non-verbal cues) as well as indirectly (through the lens of the savvy marketer) to shaping the service model. Co-creation to define and refine the constructs of service also creates a deeper relationship. Loyal followers tend to be particularly active on social media and help fuel a reputation for excellence in customer service.
One of the key principles of change management is sustained open communication. Another is soliciting feedback (translation = securing buy-in) from those who will be impacted by the change. Often, this is called "socializing an idea". In this way, those who provided feedback feel like they were part of the process. This feeling of ownership fuels acceptance of the pending change, and, in some cases, pride. The outcome is acceptance and support.
By design, co-creation in service emulates these principles of change management. The outcome is the same: success. The customer feels "bought-in" because they helped shape the change via the co-creation process as it relates to shaping that service. Co-creation acts as the missing piece in service because it not only bridges the gap between a company and its client base, but it creates a foundation for built-in future interest and loyalty.
Examples of co-creation in the service industry
Perhaps one of the most highly regarded services-based companies is DHL. With nearly half a million employees and annual revenues around $57 billion, DHL is the superstar in mail and logistics. What's even more impressive that, despite their size, they set the gold standard when it comes to innovation and customer service. How? DHL embraces co-creation.
DHL understands that its own customers are the critical thinkers needed to improve business performance. Their leadership mandated that their employees adopt a "walk a mile in our customers' shoes" mindset to gain a deeper perspective on where to drive change. In fact, they bring customers, suppliers and employees together in their innovation centers, located in Germany and Singapore, to host intense workshops where they share best practices and work collaboratively to create value. With customer satisfaction scores hovering around 90% and on-time delivery just shy of 100%, co-creation is working.
Warby Parker, the online eyeglass retailer, realized that engaging with their customers via tweets alone wasn't making the connection that either side needed. Even with the 240 Twitter character maximum, employees could not address the customers' questions with any depth. So, they began a series of co-creation videos where customers would video chat employees in an open Q&A style. The videos caught on and were widely shared by happy customers. Not only were customers creating marketing content for the upstart, but customers felt like they were genuinely part of the journey and were openly offering ideas to help the brand succeed.
E.ON is an energy supplier headquartered Germany. To inspire their customers, they built a Home of the Future which features Jetsons-like gadgets and families are invited in to interact with the advanced appliances and technology. These interactions are filmed and shared. Customers are then invited to submit ideas through an Innovation Portal where the best ideas are voted up to the top. People are incentivized to submit ideas by the potential of winning €10,000 in home make-overs.
Without co-creation, customer services businesses are compromising their potential for success. Being a pro-active affords great opportunity versus the potential detriment that a reactive stance may result in. Co-creation in service also mitigates the risk. After all, who better to ask about service than the customers who are experiencing it first-hand?