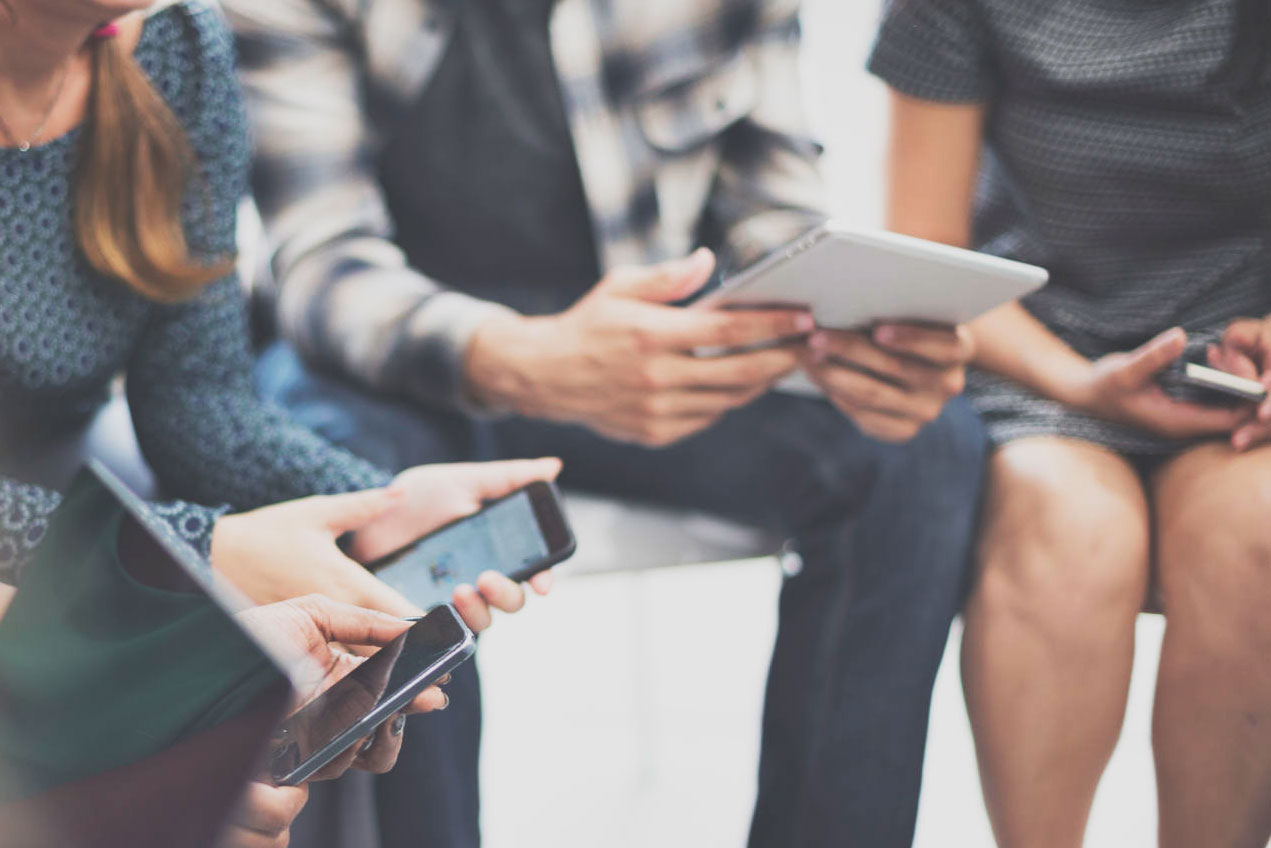 Customer loyalty can be defined as the choice of any given customer to purchase your goods or use your services for comparable goods and services offered in the same marketplace. You gain customer loyalty by gaining a deep understanding of your customer base. Now, more than ever, it is important to understand the underlying needs of the customer.
While many companies focus on attracting new customers, ensuring existing customers remain happy and loyal has quickly become the new currency in leveraging the power of marketing. Investing time and money into this type of loyalty pays off for not only your customers but your business.
It can increase profitability (existing customers cost less), increase your profit (loyal customers tend to spend more over time) and decrease marketing costs (loyal customers are a built-in word-of-mouth marketing system used to educate new customers about your services).
Marketing Benefits of Customer Loyalty
The importance of customer loyalty can be seen in the many marketing benefits that occur as a result of increased engagement. As one marketing blog mentioned, engagement breeds positive connections, and the more you interact in a positive way, the more loyal your customers become. After understanding your customers, it becomes important to then understand the different benefits of customer loyalty to be able to better gauge how to engage with them.
The benefits can take form in repeat business, cross-selling opportunities, higher purchase values and word-of-mouth marketing. Loyal customers are, by definition, the customers who continue to purchase your goods or services on a continual basis. As you build your relationship with these types of customers, the value of their purchases increase in cost or volume (or often both!). This sometimes happens naturally, but you can choose to implement customer loyalty or other incentive programs for them to encourage them to increase their spending levels, which in turn increases your overall profits.
Loyal customers will not only bring you new customers but will keep coming back time after time based on the quality of your services and relationship established with your business. However, as marketing continues to advance and customers become more diverse, other options exist in building a brand that customers love.
Benefits of Co-Creation Communities & How to Reach Into Untapped Potential
According to the Esteban Kolsky, CEO of thinkJar, 70% of companies that deliver outstanding customer experience rely on customer feedback. This plays into the importance of customer loyalty and engagement, but it is also a form of co-creation.
Co-creation, which is similar but not the same as crowdsourcing, is the process where brands and their customers work together to form better ideas, improve services and release new products all based on customer feedback. The idea of this concept is that participants, essentially your customers, are made aware that they are directly and actively working to make your brand better. This not only increases their engagement but their loyalty, as customers who believe they are a part of a company are more willing to continue using its services.
The benefits of co-creation are numerous and can have an impact in retention, marketing results and overall ROI. It is ultimately about realizing that your most passionate customers are an untapped resource for improving your ideation success rate, and through collaboration and customer centricity, this helps build a brand.
However, the primary benefit of an online community is a 24/7 built-in infrastructure for customer engagement. This offers the perfect choice for an ongoing conversation with your customers. In fact, one study found that co-creation offers "a sense of community among users, facilitating communication within that community, acting on the feedback, and continuously developing and maintaining the community relationship."
CrowdWeaving® as Co-Creation Technology
No company knows their customers better than one that actively incorporates them into their entire business model, weaving them into the fabrics of their company culture and community. That's why companies who specialize in customer co-creation communities powered by CrowdWeaving® seem to thrive.
A CrowdWeaving® software features all the traditional community and market research tools in addition to co-creation services that allow participants to partner with you in a collaborative group setting. In this sense, traditional marketing norms shift to more one-on-one tactics within customer segmentation to better understand the individual experiences.
In this type of CrowdWeaving® space, business managers and CEOs have control over the experienced environment in regards to the approach, but they cannot control how customers go about constructing their experiences. This leads to increased innovation rates and rapidly improved products and services to fit the needs of the customers at hand.
The Bottom Line
As customer value shifts to enhanced experiences, the market is essentially becoming a forum for conversation and interactions between consumers, consumer communities and companies like yours that focus on customer centricity.
It is this dialogue, along with technological advances that provide access to more transparent information, that are crucial in first understanding the importance of customer loyalty to be able to reach into its untapped potential.
Learning how to effectively utilize co-creation communities to increase customer loyalty will not only help you build a brand that they love but a brand that is at the top of its innovation and profitability game.