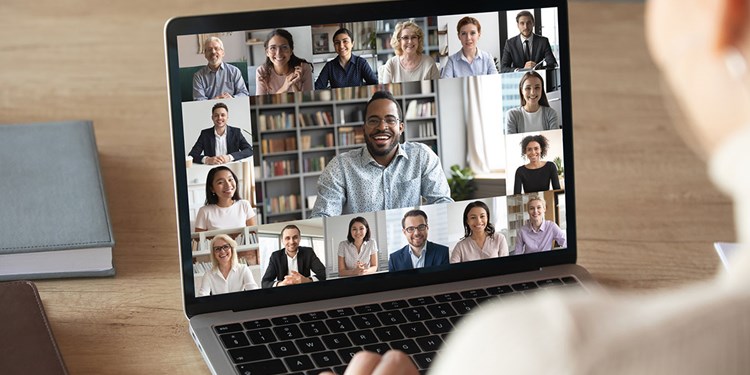 It's understood that an online community can help you better understand your customers. Through a variety of research methodologies available within a customer insights platform, you can facilitate an ongoing feedback loop with your target audience. What's critical to note, though, is that your target audience can be any group – including employees. The benefits of an employee online community are many, including enhancing both employee engagement and retention as well as enhancing profitability just to name a few. Studies have shown time and again that highly engaged, and motivated employees contribute more towards accomplishing the organizations' goals and boosting a company's overall growth and success.
In the wake of COVID-19, we've all had to change the way we conduct business day-to-day and staying in touch with your employees is now more vital than ever before. However, the strongest companies are those that work hard to maintain employee engagement regardless of the situation they are faced with and not during just times of crisis. The key to a good relationship with employees is to understand how they truly feel about their role and how it impacts the overall picture and allowing them to collaborate on specific company initiatives.
We've worked with many companies managing their online employee communities throughout the years; below are just two examples of how online employee communities have been leveraged by our clients before COVID-19:
A major utility company recently needed to redesign their company intranet site. Through their employee community, they reached out directly to employees to obtain perceptions of and pain points with the current intranet and brainstormed suggestions for improvement. The utility giant then was able to incorporate employee feedback into the updated design, then go back to the employees to make sure they were hitting the mark. This collaborative process between management and employees led to the launch of a successful companywide intranet.
A national insurance company with field agents across the country uses its employee community to gather competitive intelligence as well as look for ways to better connect field staff with HQ. Having an employee community allows corporate to easily and quickly reach out to their agents and give them an easy place to gather this information and partake in ongoing discourse to improve relations. They have been able to collect data from the agents, allow the agents to communicate with each other, and also share information back to the agents.
With an online employee community, you have an all-access pass into the minds of your employees – you can understand what motivates them, and how to best engage with them to inspire them to help the company prosper. Ultimately, you have at your fingertips an engagement tool that illustrates your interest in your employees' opinions and sentiments.
Taking the step to create an employee community shows them you are listening. You are creating a program that gives you the information you need to build loyalty and trust among your employees, which in turn inspires them to reach their full potential.