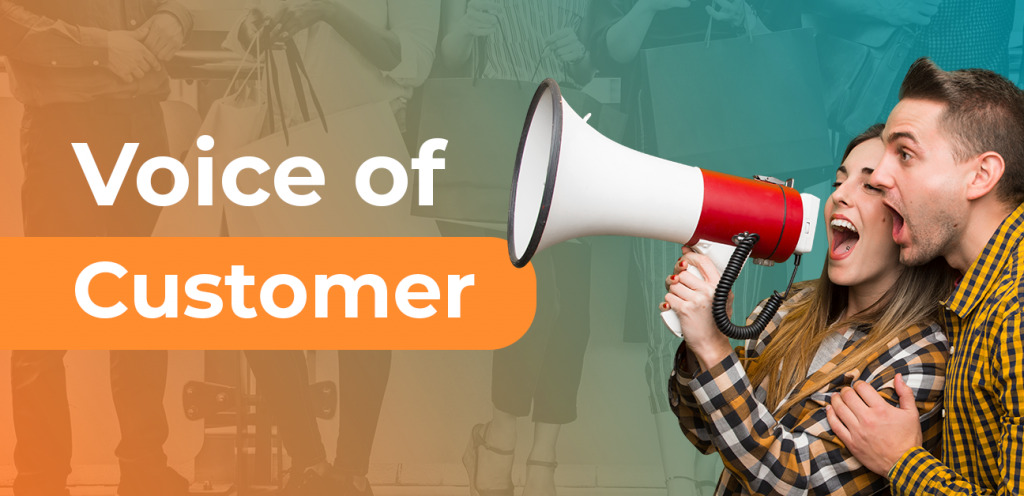 Any organization that offers a product or service needs an intimate understanding of the voice of the customer, or VOC. It allows them to design a product or service that solves a need and position that product or service effectively. When a company finds success, it creates a base of customers, or people for whom they've effectively delivered to.
In a digital age, that often means that you know more than ever about your customer at the point of purchase.
From their sales data, you might know what age they are, their gender, their geographic location, and probably their email. You have an in. You know your customer, at least on paper. So, how do you follow up? What's your next communication with them along the customer journey? What should your next interaction be? Can you expect loyalty from them?
There are some reasonable assumptions that you can make based on sales data and/or by researching sales and marketing tactics for a particular industry. A strategy can also be devised from secondary data, but that doesn't mean you know them, and not knowing your customer will cause you to lose the battle for brand loyalty.
Incorporating the voice of the customer, or VOC data, is about making real time informed decisions. When you know what your customer expectations, you're able to act definitively – you know what their attitudes are and how best to approach a given situation. While there's no such thing as a sure thing, you can invest your time and resources wisely if you have more than an inkling about the motivations of the individuals purchasing your product or service.
Customers like when the companies they do business with are proactive and, more than ever, they expect brands to participate in their lives beyond a simple transaction. Brands are similarly expected to maintain a level of communication with their customer base hitherto unseen via email and social media. They're also expected to have a stance on a myriad of social issues. Without your customer's voice, at best, the right path forward for any marketing and sales efforts will likely be trial by error.
So, what then? How do you infuse the voice of the customer? Should you talk to every single one and conduct in-depth surveys evaluating their innermost desires? No. Start small. Ask them how they'd prefer to be involved.
Often, customers are ecstatic to be given the opportunity to contribute their thoughts about the companies they work with because it makes things feel less one-sided. Customers want to be able to trust who they buy from because they view the products and services they use as an extension of themselves. By providing an opportunity to offer opinions and contributing to a new or developing product or service, a company can welcome its customers as an extension of the brand. The resulting fulfillment customers feel for about their personal contributions will engender brand loyalty, and, hopefully, repeat purchases.
Our suggestion is to dip a toe in the water, maybe consider the upsides at the very least. Incorporating the voice of your customer can help drive new and innovating thinking around your offerings, increase brand loyalty, and most importantly, increase sales. With that in mind, click here to learn more about how KLC helps companies infuse the voice of the customer into their decision making.