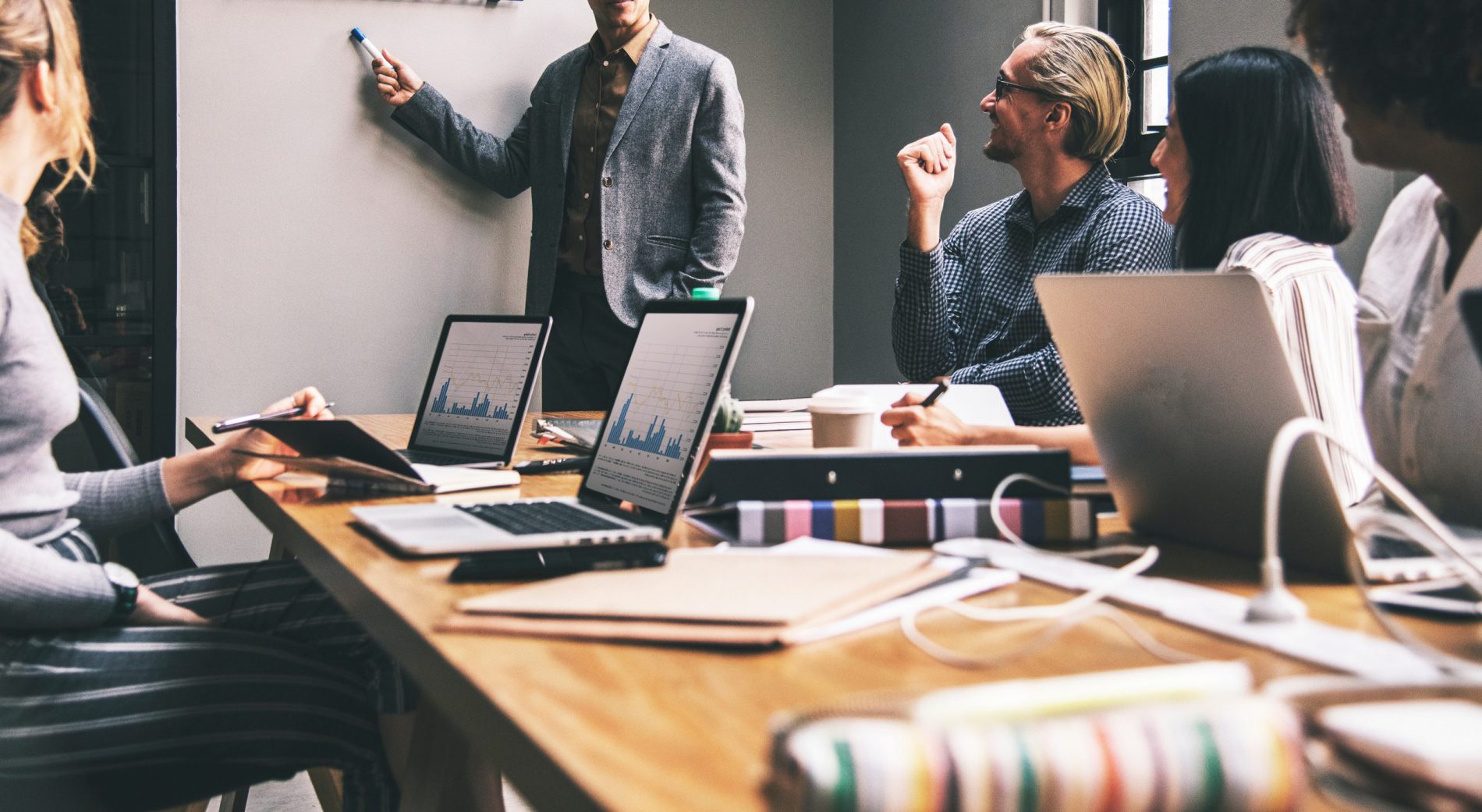 There's no question that we live in a digital world. We're connected in more ways than we've ever been throughout history and are finding new avenues to meet up with people who share our views. We're all online all the time. That's why it's important to know the benefits of online communities. 
A market research online community is generally defined as a group of people who have a common interest and communicate via the internet. Although there is great variability with respect to which platforms online communities participate in, which range from discussion boards to group texts to emails, the purpose is the same. That purpose is to bring people with something in common together online. Whether that purpose is a shared passion to express views about a topic or brand or to gain additional perspective on a topic, online communities provide multiple benefits to those who participate in them and to those who host them.  
Five key benefits of online communities
Online communities have been around for a while. The US Federal government launched internal digital group chats back in the 1970s. By the 1980s, technology by CompuServe made chat rooms a ubiquitous platform that enabled millions of online communities to spring up almost overnight. 
With a rich history that spans nearly 50 years, one thing is certain: online communities aren't likely to disappear anytime soon given the enormous benefits they provide. Specifically, they offer benefits which include always on, extended consumer reach, time and cost-effectiveness, richer insights and deeper engagements with others. Let's address these benefits of online communities one at a time.
1 – Always on
Advancements in telecommunications have enabled us to have a globally connected and "always on" world. Digital connectedness, afforded through mobile phone technology, have opened a 24/7/365 world.  Companies benefit from online communities because the connection can be instant and today, timely responses are the expected norm. 
The key benefit of online communities is that they can operate around the clock, thereby accommodating people's schedules, regardless of what those schedules might look like. At any time, day or night, people can share their opinions and insights via their mobile phone, tablet, laptop, computer, smart watch or whatever other device that's part of the internet of things. They can express their thoughts and opinions from wherever they are located around the globe, so long as they have an internet signal. 
2 – Consumer Reach
With more than four billion mobile phones active today, brands can have enormous reach through online communities. Members can also have a sense of safety by anonymously posting their insights knowing that they have the option to click on – or off – at any time. These technological conveniences make it possible for online communities to have an extensive reach. 
Whereas in-person focus groups have traditionally consisted of 8-10 people per session, online communities can comfortably host 50-150 (or more) and still be productive. There is an inherent multiplier-effect which allows you to tap multiple customer segments and demographics with the same effort. As a result, you can readily compare opinions across a broad swath of customers at the same time. 
3 – Efficient and Effective with time and cost
Online communities provide an added benefit of accelerating market research. Of course, there can be wide variability on how long the research takes depending on the size of the recruited panel, their individual and collective level of engagement and the complexity of the study. However, for the most part, online communities allow research questions to be answered within hours, days or weeks. But you no longer must wait months to get your responses. 
Parallel processing is a natural benefit of online communities. More specifically, you can run several projects or questions concurrently rather than independently. This significantly reduces your overhead needs and expenses with respect to call centers and support staff.
4 – Richer Insights
Given the option of participating as a "silent member", researchers can eavesdrop on conversations between members of online communities. Although most brands endorse transparency and make their presence known, some do pursue anonymous membership which is perfectly legal and often appropriate. Observing the dynamic relationships that evolve within a market research online community and tracking how the conversations change as a result of those interactions yields fascinating insights. 
Because there is dialogue, versus binary yes/no responses to canned questions, researchers can effectively tap into the "why." Furthermore, they can probe on interesting insights, ask clarifying questions and engage the members of the market research online community to complement the quantitative data with intriguing qualitative inferences.
5 – Deeper Engagement
If you've ever engaged in a texting battle or email war with someone, then you know that digital communication is anything but static and it certainly doesn't have to be limited and basic. You can garner a lot of information by going back and forth on a topic in the heat of the moment or in real time. Doing so enables a much deeper engagement because the topic is relevant at the time. 
Case in point, Twitter. You're going to get extensive activity and commentary while an event is happening, such as a political debate or sports playoff game, but you're not going to get a lot of richness out of the comments that are posted days and weeks later. The fact is, the topic has already gone on to become irrelevant. 
Deeper engagement also comes from early engagement. By actively recruiting and extending your outreach to members of a market research online community at the early stages leaves time and room to forge relationships with the participants. Some members will be more active than others and hence, emerge as stakeholders or champions whom you can leverage to play leadership roles within the market research online community. This provides an added benefit of monitoring the discussion from within and keeping all efforts focused on forward progress, thereby reducing the risk of having the project derailed. Or, worse yet, precipitating the premature closure of a market research online community. 
The benefits of online communities are, indeed, numerous. Brands who leverage them effectively through active engagement and incentives can reap all the benefits of having marketing intelligence at their fingertips. And it's worth the effort: studies show that companies with $1B in revenues can add another $225M in revenues per year for the next three years by making an investment in online communities to connect with their customers. Bottom line? Your company doesn't need to be earning a billion dollars to realize the benefits of online communities.