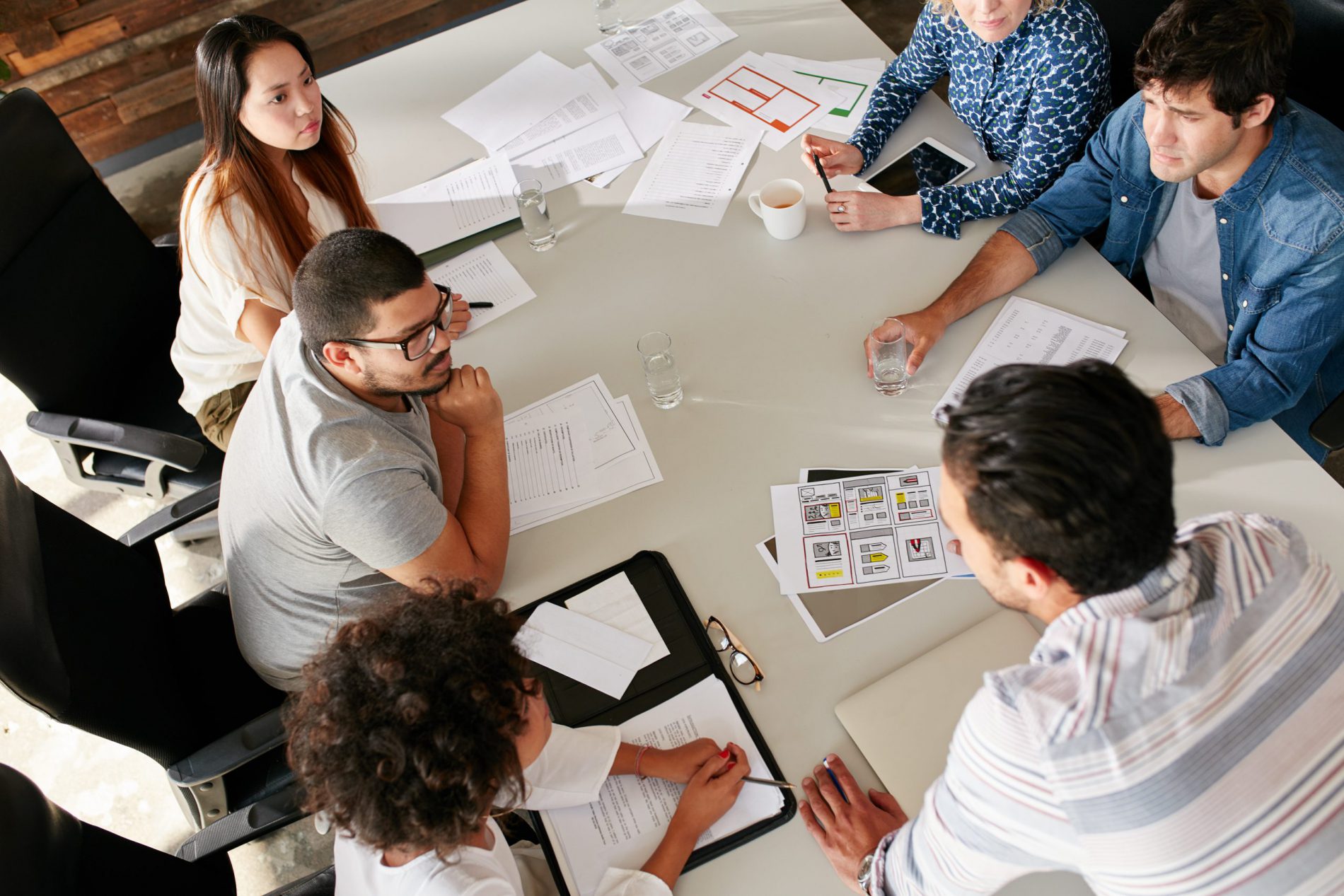 Co-creation, defined within the context of marketing research, is the blending of traditional marketing research techniques (such as surveys, polls and focus groups), together with newer non-traditional methodologies such as Crowdweaving™ and biometric responses. What these methodologies do together is to facilitate open communication and build relationships between customers and a company. The heart of co-creation is working with your customers instead of just for them.
Your management team bought into the value proposition of co-creation. You have reached a collective understanding and consensus that co-creation mitigates risk, drives customer-loyalty and is correlated with a higher degree of success in the marketplace. But, when should your business invest in co-creation in marketing research? Is all co-creation in marketing research created equal?
Let's dig in a little more to answer these questions. We will get into the various types of marketing research techniques and solutions available and establish more definitive guidelines as to when your business should invest in co-creation.
When should your business invest in co-creation marketing research?
Review these situations and circumstances to inform your decision about co-creation marketing research. These are warning signs that should be heeded. The earlier you notice them, the better the opportunity to course correct. In response to any of the events below, co-creation in marketing research would be a worthy investment.
Something has changed dramatically. For example, your revenue plummeted or skyrocketed.
A new player has entered the market and threatens your business viability.
You have noticed a downward trend in social engagement and chatter about your brand.
A key customer, such as a long-term relationship, a financially significant buyer or an influencer walked away from your business.
You have been in the market for a while and appear to be flat-lining. For example, you may be experiencing little growth, internal morale may no longer be what it was or innovation has stalled.
If your business is publicly traded, analysts downgraded your stock or shifted opinion, collectively, in a negative way.
Your executive leadership experienced critical turnover.
A merger or acquisition was announced.
You attend tradeshows and notice that your brand doesn't appear to have the same buzz or allure.
Sign-ups to your customer rewards, loyalty or fan club program are dwindling.
Examples of when the investment in co-creation paid off
Co-creation works under the philosophy of "two heads are better than one". Businesses can enlist the support of third-party advisors which goes beyond their customers and includes suppliers, distributors, the Board of Directors and more. Involving others and working collaboratively to solve challenges or to brainstorm new ideas offers deeper insights than traditional marketing research methods. Moreover, connecting people with diverse backgrounds, from a business role or business function perspective, results in precisely the creative friction that's needed to spark new ideas.
Lego is one of the masters in co-creation. They host an innovation portal that enables participants to submit new ideas, which are then shared. Users are invited to vote on ideas – and once an idea has 10,000 votes, Lego executives review the idea.
Doritos literally changed the game with respect to Superbowl ads. In sharp contrast to the millions spent producing the ad (not just airing it), Doritos solicited its consumers to make their own home-made ads. This technique paid off for Frito-Lay – and the customers who created the ads. Winners received $1,000,000.
Bacardi, a leading provider of rum and other spirits, launched a top-shelf premium product. Despite the brand's legacy, the product wasn't moving off the shelves. Customers joined marketers in a co-creation effort that identified the problem. There was nothing wrong with the product or the product idea itself, the issue was that the bottles were on the top shelf (which is above most people's heads) and were so densely packed that customers were afraid of reaching up and knocking over the bottles.
Is there a right time to invest in co-creation marketing research?
The short answer? If you have customers, you should invest in co-creation in marketing research. Co-creation yields insights that help companies make better, data-informed decisions. These insights can range from a spark of inspiration to a newly designed first-in-world product or service. Co-creation in marketing research provides your business with the opportunity to tap into your target market and uncover what your customers really need and want. Wouldn't you rather get that understanding from your customers versus your competitors?
Your customers – as well as your potential customers – have opinions and perspectives that will prove valuable when you are facing your next big challenge. Co-creation serves as the means to successfully turn your next big challenge into your next great solution. Done properly, co-creation in marketing research is a worthy investment as it builds loyalty, mitigates risk and drives success.