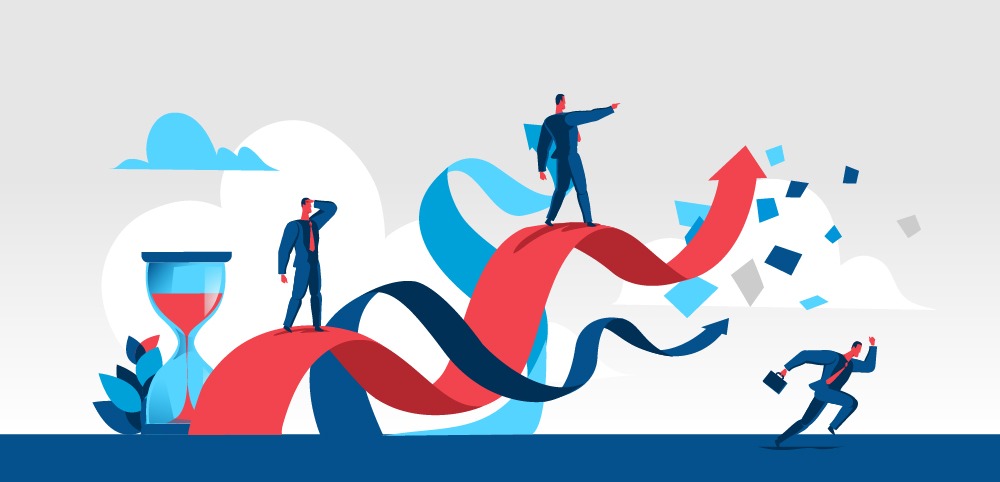 It's no secret that seeking customer insights is important when releasing new products or services, and, truth be told, is expected nowadays. A simple Google search will reveal any number of cases where customer insights were not collected, and brands were left scrambling to "pick up the pieces" of poorly received products or services.
A top example, known to all those who conduct market research (and a personal favorite of mine) is the debacle known as New Coke. To be fair, the team did do some research, and spent millions on development, but apparently not enough research was conducted (or not the right research). The company was still left with $30 million in unwanted product after deciding to pull New Coke from shelves.
McDonald's, though never quite reaching the scale of New Coke, has also had several new products fail because they didn't truly understand their audience. The Arch Deluxe, for example, was intended as a "grown up" burger that oozed sophistication. The problem? The company's audience, as least at this time, wasn't interested in (or wasn't ready for) sophisticated burgers.
This post attempts to outline basic best practices for how to get impactful insights from your customers. Before that, however, we need to understand a few research terms that we'll be using frequently – agile and qualitative.
What is agile research?
Agile research methodologies, in a nutshell, are those that are customer-centric. Besides not becoming one of the "fails" above, there are many advantages to such research, including speed, cost savings, and higher rate of success. This is because customers are involved from the beginning AND throughout the entire process of development. You're not asking them to react to something that's about to go to market, or has already been to market. Instead, they are giving insights and suggestions throughout, and will appreciate their voices being part of the development process.
What is qualitative research?
While this may be a more familiar research term, traditionally referring to non-numerical data collection, it's important to understand everything that can fall under this umbrella and what exactly it means for the research. Website scribbr.com provides a simple list of the most common forms qualitative research can take:
• Observations: recording what you have seen, heard, or encountered.
• Interviews: personally asking people questions in one-on-one conversations.
• Focus groups: asking questions and generating discussion among a group of people.
• Surveys: distributing questionnaires with open-ended questions.
• Secondary research: collecting existing data in the form of texts, images, audio or video recordings, etc.
Though not on this particular list, ethnography is another well-used qualitative approach, where the researcher can fully immerse themselves with a group of people to understand their culture and what makes them "tick." This may have been helpful for McDonald's and their Arch Deluxe, because, as you can imagine, ethnography often leads to truly understanding the group and results in better, more successful, products. Who better to guide the development team than a researcher who has gotten to know the group best? These qualitative approaches can be conducted in-person or online, although the COVID-19 pandemic has ensured online as the less risky path for the foreseeable future. An important consideration in these times may be an online community, where qualitative is the name of the game and can have a considerable impact on fast business decisions. In fact, I've touched on this impact in previous posts. Many times participants prefer online research as well, since they can answer questions in their own time.
Best Practices for qualitative agile research
So, you've decided you want to be customer focused. Better than that, even, you've decided you want to iterate with customers throughout the development process.
What are some of the best ways to conduct agile research, specifically qualitative agile research, in order to get the best insights possible?
Know your audience: Even before the research begins, you need to have some idea of who you are talking to and, more importantly, why this is the appropriate group. Proper screening techniques, particularly with rolling recruits and/ or online communities, are especially helpful. And while qualitative won't be the only research conducted (see below), look for people who are open to talking, working with moderators, and can articulate themselves. Even better if they are open to sharing pictures and videos, and narrating stories.
Mix your qual and your quant: Yes, this post is about qualitative research, but customers aren't one-size-fits all, and research can't be either. A mixture of qualitative methodologies and close-ended questions can be the best way to get at the information you need, and not tire out your participants. Fatigue will frustrate participants and lead to poor results.
Be clear with your objectives and instructions. This comes down to transparency. Make sure instructions/ qualitative discussion guides are written with participants in mind (see point #1). Show that you know them, and help set the tone for a project, by using their language. Be clear about what you are asking of them (videos, narrations, etc.) and be clear about what they can expect from you too, including follow-up questions or additional projects. Along these same lines, keep in mind that not all objectives need to be tackled in one project. As long as participants' expectations are set, it's better for objectives to be split up. This also helps keep research projects shorter, which helps with the aforementioned fatigue.
Incentivize accordingly: One other very important note related to transparency. Proper qualitative research requires time, and participants need to be incentivized appropriately for that time, especially if you are asking for pictures and videos or doing deep dive ethnographies that require follow up.
Internal collaboration: If you are going to ask your customers to collaborate, then your internal teams need to be doing it as well. Get as many teams – marketing, research, development – involved and supporting qualitative, agile initiatives as possible. This will lead to internal excitement and successful projects.
What does it all mean?
Sometimes making the commitment to customer-centric research is the toughest part. You may come across some initial resistance in your organization. Digsite.com provides some good insights into having these conversations and getting as many people in the organization as possible "on board" with the research. I won't tackle them all here, but it's important to "talk up" the research, especially if terms like "agile" and "qualitative" are new to being tossed around the company.
Once committed, the advantages of properly conducted agile, qualitative research cannot be denied. It means better products and happier customers, which ultimately leads to increased return on investment and more money.