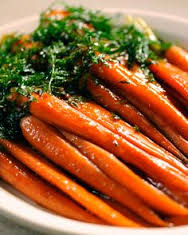 This year I hosted my first Thanksgiving, which was definitely an experience!  From the initial recipe searching and menu building, to the food shopping, cooking and baking, and finally, eating, there were a lot of moving parts involved in crafting a wonderful family meal. It turns out that Thanksgiving is about so much more than just the Turkey! Now that I am back at work, some colleagues and I were chatting about the long weekend and how our holiday went. Of course being the researchers that we are, I began to compare my Thanksgiving dinner to work!
When it comes to Thanksgiving dinner, it always seems to be all about the turkey.  What size should I get?  Fresh or frozen?  How should I prepare it?  But the truth is, while the turkey may be the main event, what really makes Thanksgiving dinner, are all the sides!  Truthfully, what is the dinner without stuffing, sweet potatoes, cranberry sauce, and pie??
So, now that we are all hungry… let's compare our Thanksgiving dinner to traditional MROCs (Market Research Online Communities).  When it comes to MROCs, everyone gets most excited to see what the community platform will look like, (think Turkey here).  Don't get me wrong, that is absolutely important, but what really makes a successful online community stand out are all the tools that create an engaging, fruitful community and what unique offerings these tools provide (this is where our side dishes come in).
While everyone always loves – and expects – the traditional dishes at the table, like the traditional offerings of a community (forum discussions, quick polls, and surveys), who isn't excited to see what new dish will be served this year?  Will it be a yummy new dessert?  A crazy new side? From KLC's perspective, our tantalizingly delicious and exciting dessert is our spin on co-creation and what we refer to as a "Co-Creation Community".  Our Co-Creation communities not only deliver the expected MROC feedback (those tried and true, but always important, sides that make the meal complete) but also deliver the more unconventional, yet equally satisfying insights (new to the menu this year).
Without all the "sides," an online community cannot run effectively.  Each tool brings a unique offering to an online community and plays an important role in its success.
Just like your Thanksgiving meal – after all, without all the sides, do we really just want the Turkey?
Just some food for thought. 🙂
Hope you all had a wonderful Thanksgiving!
Allyssa Gresser, VP Client Relations