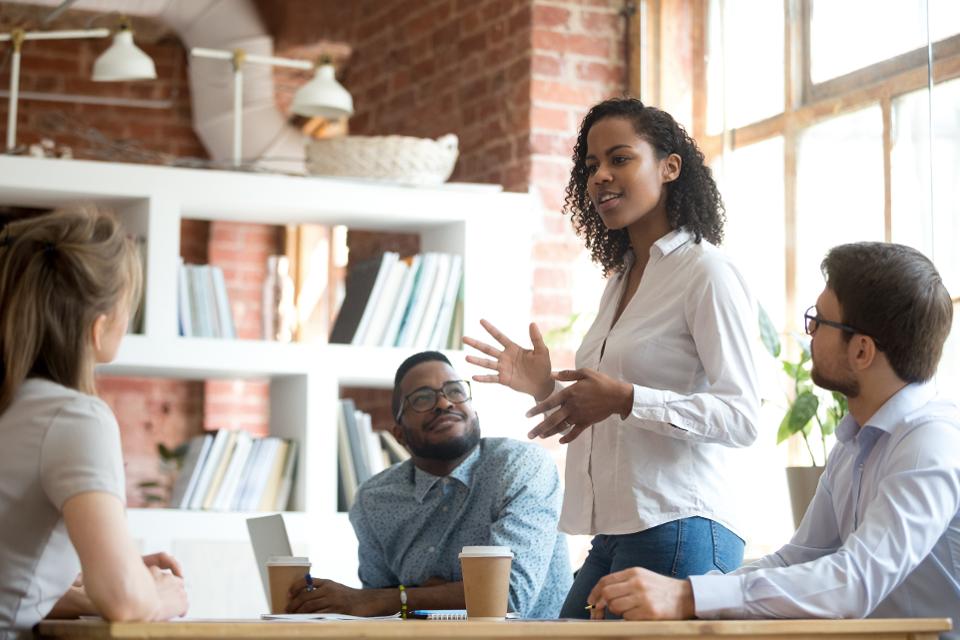 The recent COVID-19 pandemic has not only shifted our personal lives but packed up our corporate life in a laptop bag and brought it home to our kitchen table. During this time, employees were doing their best to make a comfortable workspace, whilst some even multi-tasked as homeschool teachers. Managers checked in via Microsoft Teams to ensure productivity was up to par, and the entire working class made all possible adjustments to continue their jobs from home.
When face-to-face interaction became scarce and communication paramount, many of us found importance in "checking-in" with friends and family members; remembering the value of human connection on a personal level.
On a corporate level, customer feedback has always been valued, however, in times like these, it is imperative that our employees don't take a back seat. Though your employees may be accomplishing their tasks, it is important to check in and see how they are doing, especially while adjusting to this new environment.
Typical one-on-one, manager-employee interactions may be intimidating, leading some employees to have difficulty speaking up, or feel worried they will be judged for what they say. As our lives keep shifting and the news gets louder, it is important to see how your employees are experiencing these changes and coping with work/life balance.
How can you encourage your employees to openly share their feelings? How can you understand employees' reactions to their changing work environment and perhaps the current social climate?
Our answer is simple – utilize an employee-focused, online insights community. We've discussed the benefits of employee engagement before, but the importance of using these platforms specifically for sparking conversations about future work expectations and corporate culture is more important now than ever.
The drastic changes we've made to our day-to-day lives over the last few months will likely have a large impact on our future. Show your employees that you care by asking them how they feel about returning to work post-quarantine. Understand if the flexibility of working from home is working well for them and how their work/life balance could be improved moving forward.
Continue including transparency, not only by meeting colleague's pets on a Zoom call, or having small talk about the weather at home, but by giving your employees the floor to talk about their expectations and feelings about work and society at this time.
In recent research we've done with employees of a large American food corporation based in Minnesota, employees openly discussed how they felt about their company's reaction to the current social climate. Allowing anonymity in a forum discussion like this helped employees feel more comfortable sharing their honest feelings with leadership.
From this research, the company was able to gain employee insight to incorporate when taking action regarding social unrest and improving cultural values in the workplace.
It's times like these where the workplace environment is changing and our country is having difficult conversations, that our focus should not solely remain on our business productivity. We are here to remind you that checking in on your employees and giving them the floor is just as important to growth as customer insight.