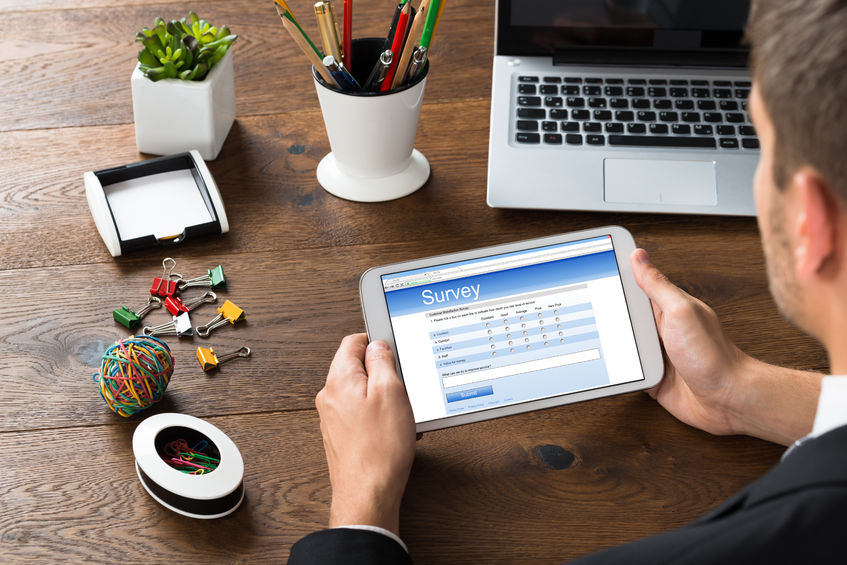 It's not easy being the new business on the block. Today's global economy and marketplace afford new businesses as many opportunities as it does challenges. To be successful now, businesses require a thorough understanding of the marketplace. Specifically, their target customer – who they are, as well as how and why they buy. Online research tools are helping new businesses succeed today by tapping into the collective thinking of the target customer to address those mission-critical questions.
BENEFITS of ONLINE RESEARCH TOOLS
1) Cost Efficiency
The presence of the internet and digital resources has changed how businesses go to market. The world is no longer as "big" as it once was; much of it is accessible today given the usage (and dependency) of mobile phones. Quite shockingly, there are now more devices (around 7.2 billion) connected to the internet than there are people on the planet. Our collective digital footprint has reduced the costs of advertising, reaching customers beyond a business' physical location and, of course, the cost of conducting market research.
A key benefit here is reduced travel costs and low-to-no costs for facility rentals to conduct the research. Cost-effectiveness is one of the drivers behind the increased investment in market research, however, the cost may not be the primary driver. The now decade-long theme of "customers in control" is more likely the primary impetus driving businesses to conduct market research with greater frequency and depth.
2) Scalability
Beyond cost, there are numerous other benefits.
Online research tools enable marketers to reach a broader swath of the customer base versus traditional, physical efforts that are limited by geographical constraints, travel and budget issues. This is particularly useful for the initial market research that, by design, is intended to be far-reaching, broad and wholly inclusive in order to identify the target customer profile.
In-person research efforts can generally not exceed 8-10 people as they tend to become unproductive with higher numbers of participants. Online research tools are not constrained by these limitations and can be running 24/7. They are also globally accessible to extremely large groups of customers. Hence, large segments of the population can be well-represented due to the scale of the operation.
In-person efforts are typically time-bound; rental space may be contracted for a set period of time, individuals tend to disengage and begin looking at their phones or watches after an hour or two and these issues are not factors with digital research tools. Online, however, individuals engage when they want, participate at the level they want, for as long as they want. Allowing them to engage and disengage at their own cadence makes them more willing to remain in contact and provide additional clarification to follow-up questions. In this way, market research surveys fit into their daily lives versus in-person approaches that require an adjustment to their daily lives to accommodate the research. In contrast, in-person focus groups are one-and-done limited engagements.
Online research tools allow for agile iteration and multiple points of engagement with the same target customer group. This is a critical aspect of how new businesses can succeed because they can have the same target customers with them from the concept-to-prototype through launch. This consistency builds loyalty in the target customer base, spurs "champion" behavior in those who self-select to become evangelists for the product and reinforce the unsaid message that the business is "customer-centric".
Repeated engagement with the same customers provides market researchers with a more realistic perspective of how a customer will use the product and be able to detect how that usage may change with time and exposure. You can answer more detailed questions you may have via online tools, which allow you to tap into complex information and time-sensitive analysis.- Is the customer repeatedly using the product?
– Is the customer using the product for longer or shorter periods of time?
– Was there a learning curve?
– How did the reaction to the product change over time? After these questions are answered and the product is reworked, new businesses can go back to those same customers with an improved prototype (or product) along with the powerful message of "Thank you. We listened to you."
3) Genuine, Real-Time Reactions
Responses are thought to be more authentic using online research tools since customers are in their native environments, comfortable and not in an artificial setting. "Safe" environments are more conducive to longer and deeper engagements that will reveal what and how the customers are actually thinking. On the other hand, in an artificial setting, responses may be more contrived because the customer is under pressure to provide "the answer that the researcher wants to hear". It's difficult to be honest and objective when you are sitting in front of a stranger (who probably made the prototype you're holding) and tell him or her why you would never buy it. Anonymity is a superpower that good market researchers know how to leverage.
Some nay-sayers argue that the facial expressions, non-verbal clues, voice inflections and other nuances are lost using online market research tools versus in-person focus groups and research panels. Proponents counter with "enable video". Today's technology for video conferencing is highly advanced and facilitates engagements that approach in-person levels of visual context. Additionally, mobile video conferencing enables "in the moment" capture of what the customer is thinking, feeling or doing as it happens, with barely a moment's lapse from the experience until that video is uploaded or posted. Data collection is no longer encumbered by a time lag. It can happen in real time. All the time. Around the clock.
Using Research Tools for Your Business
These are just a few of the benefits of using online research tools, but there are many others that make online tools an option worth considering in a business development plan. Specifically, a business can find success by considering future goals, as well as KPIs, and most importantly, factoring in the wants and needs of the individual target audience. These tactics, aligned with the right online research tools, can ensure success for any business in the marketplace.